Chuck Weissman just moved to Corvel as a senior claims specialist and he loves jalapeño peppers


By Lonce Lamonte - October 31, 2023

Chuck Weissman started out his career in retail. He worked predominantly for Wherehouse Records. So, that was back in the day.

But he didn't want to work retail because he had irregular hours. He wanted a regular nine to five type job where he could work the conventional work week. Then, he saw an ad for State Compensation Insurance Fund (SCIF). So, he went to the Sportsman's Lodge in either Woodland Hills or Canoga Park and took a test with SCIF. He passed the test and saw a list of names on a paper with all the names crossed off except for his. He had thought he failed but that turned out not to be the case. He was the only one on that page who passed.

He thought "insurance is always going to be around." So he felt that with insurance he would have job security. Thus, he interviewed with SCIF and could interview since he passed the test. He got the job and it was as a workers' compensation claims adjuster. He stayed employed there for one year. It was in the late 1980s.

Then, he went to La Jolla Park Medical Group as the administrator. It was a defense multi-specialty medical group. He hired and trained staff and the doctors on how to determine causation in workers' compensation claims.

Six years later, he went to Great Western Bank as their workers' compensation administrator. He educated management in workers' compensation laws and was the force behind reducing their workers' compensation claims losses from 7.5 million dollars to 1.5 million dollars in less than two years.

Then, by this time it was the mid-1990s and he went to work for VertiHealth Administrative Services where he served as claims manager. Then, he worked as a temporary examiner for a time. He did it for a few years around working for the Burnwall Clinic. He got vast experience from filing liens to settling liens to handling highly complex claims.

Then, came Zurich North America in the San Fernando Valley by the early part of the 21st century where he spent over three years as a senior claims specialist.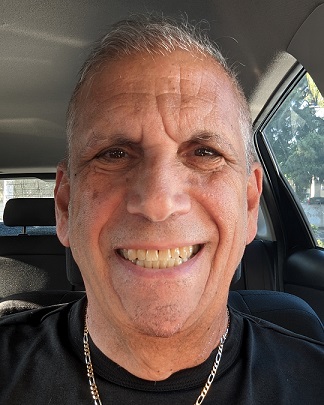 He went to AIMS (Acclamation Insurance Management Services) for almost six years again as a senior work comp claims examiner. Then, once more he did temporary assignments, one with LWP Claims Solutions and then one with Sedgwick.
By 2014, he was at LifeCare Assurance Company in Woodland Hills where he handled disability claims which were long term care claims. Then, he worked for seven solid years at Tristar Risk Management on the Los Angeles Police Department (LAPD) account. He got to know the system so well he became the mentor on the system for the entire office. He then trained people on the system.
The LAPD account in 2022 went to Intercare. Not knowing if he'd continue to have a job at Tristar, Chuck went to Sedgwick linked with the Rancho Cucamonga office. He handled four different cities' claims including doing Medicare Set Asides.
Then, just a couple of months ago, during August, he went to Corvel. He's now a senior claims specialist. He's connected to the Corvel Irvine office. But he lives in Simi Valley where he regularly works from his home. The pandemic that started in 2020 truly changed the world. Now Chuck is one of the multitudes of claims professionals who work from and have an office in their home.
Now he's been in workers' compensation for over 30 years. He was nominated for adjuster of the year by Work Comp Central twice in the last four years.
Chuck's favorite passion is Disneyland. He goes often and says he walks through Disneyland quite fast. He's in high gear. That's so he can see everything and do everything he wants. His sons say they can't keep up with him.
He has two sons: one is 33 and the other is 28 years old. The 28-year-old just took a trip to Spain. They say they'll know when their father is old when they can walk faster than he walks at Disneyland. That will be their sign that Chuck has gotten old.
Disneyland is his escape from reality. It's his fantasy world. When he's there he forgets about reality and says the place "makes me happy".
He also loves the Beatles and James Bond. As far as food goes, he's a junk food junkie. He loves McDonald's and buffalo wings and hot wings. Another thing he loves is jalapeños. They sell these six gallon jars of them at Costco. Everyone teases him on social media about his passion for jalapeño peppers.
Chuck was born in Hollywood and also grew up there. He attended Fairfax High, Valley Junior College, and got a bachelor's degree at Cal State Northridge. He also has his SIP (Self-Insurance Plans) Certificate.
lonce@adjustercom.com, Lonce Lamonte, journalist; copyright Lonce Lamonte and adjustercom. All rights reserved.