Thank you for being an adjustercom reader!
Email lonce@adjustercom.com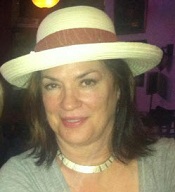 Lonce Lamonte, publisher-journalist
Lonce has been a writer for over 25 years. She is an investigative journalist on stories related to insurance claims, all types of claims but with an emphasis on workers' compensation. She writes a lot about insurance fraud.
With her staff she researches the directories, writes stories, and dedicates herself to the development of adjustercom as an Internet source of applications serving the claims community--including the vendors who service the industry.
She can be reached at lonce@adjustercom.com.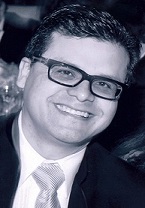 Jorge Alexandría, freelance writer for adjustercom
Jorge is a former U.S. Government official (Labor Dept.) and an Army veteran who received his B.A. in Political Science from Cal State Los Angeles. He also graduated from Cal Poly Pomona with a Master's Degree in Public Administration. He has more than 20 years of experience in claims handling, supervision, and risk management.
Jorge was born in Mexico City and currently resides in Corona, California. He can be reached at riskletter@mail.com.
Adjustercom seeks freelance writers:
Want writers who can write:
Bios of prominent claims industry professionals

News Articles
Email lonce@adjustercom.com to query the editor.
****
Get Articles Written and Published
Copywriting and Publishing Services

****
The Comp Examiner Directory
The Comp Examiner Directory is now available on adjustercom. One-month download for only $199.50. But a full year's subscription is only $999.00


Zip (containing Excel, Text, and PDF files)
Zip file containing the Excel, Text and PDF formats.
12 Months
$999
9 Months
$895
6 Months
$724.5
3 Months
$414
1 Months
$199.5
Go to www.paypal.me/adjustercom and pay your subscription duration amount. Your account will then be set up within 12 hours in your User account.
***
Banners presently available on adjustercom:
January 2018
Right column Banners - Under Hot Jobs (180 pixels by 180 pixels):
Fees for one year
1st Banner at the TOP of the column
Fees for one year
$2,995.00 100% time share ($152.50 per month)
$2,368.00 75% time share ($120.00 per month)
$1,732.00 50% time share ($87.50 per month)
$998.00 25% time share ($52.00 per month)
2nd Banner, right side
Fees For One Year
$2,178.00 100% time share ($181.50 per month)
$1,895.00 75% time share ($157.92 per month)
$1,483.00 50% time share ($123.50 per month)
$823.00 25% time share ($68.58 per month)

For inquiries and interest email: lonce@adjustercom.com
Contact Information
Have a question, observation or comment? Or are you interested in advertising?
Lonce LaMon, Publisher
Please email to request a phone number. For security purposes, phone numbers are not listed on this website.
Regular phone hours: 9AM - 6PM, Pacific Time.
No fax service at this time for security reasons.
Email to request a U.S. Postal Service address, if necessary. For security purposes, no snail mail address is listed on this publication.
Two great web addresses: www.adjustercom.com and www.adjuster.com


adjustercom is owned in full by Lonce Lamonte