Marc Ponce Is Now Workers' Compensation Claims Manager Of Self-Insured, Self-Administered Albertsons


By Lonce LaMon - May 22, 2017

Marc Ponce is now the workers' compensation claims manager of the Albertsons' self-insured, self-administered department in Fullerton, California, where he just began in March of 2017.

The claims inventory for Albertsons is about 2000 plus open claims with 35 employees consisting of senior and junior claims examiners, medical only examiners, claims assistants, claims techs and an administrative assistant. The department also has an in-house legal team consisting of defense attorneys and hearing representatives, plus a medical management unit of nurse case managers and utilization review.

Albertsons in July of 2015 purchased Vons, which included Safeway and Pavilions. Therefore today Albertsons includes Vons, Safeway, Pavilions, and also Tom Thumb Foods. The former Arcadia workers' compensation claims office for Vons, along with all other departments, were moved to Fullerton after the purchase.

Marc came directly from Keenan & Associates where he was an assistant claims manager in the Torrance office since September of 2015. Before that he was an examiner as well as a claims supervisor for nearly twelve years at Sedgwick CMS in Long Beach. As an examiner at Sedgwick, he handled the Los Angeles Airport Division of Federal Express and as a supervisor he oversaw claims operations for Sears Holdings Corporation. As assistant claims manager at Keenan, he handled the Health Care Division and managed work comp claims for 12 major hospitals ranging in location from Northern to Southern California.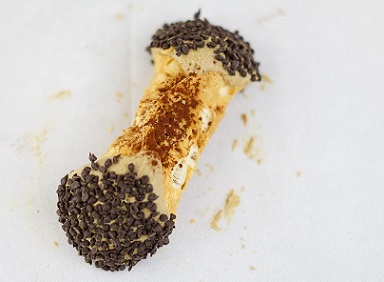 Shown here above is Marc's favorite espresso cannoli from Mike's Pastry in Boston.

Marc began his career as a workers' compensation claims professional at Safeco Insurance in Aliso Viejo, California where he started out as a junior workers' compensation examiner working on multiple middle market clients in 2003.
He grew up in Pasadena and went to Pasadena High School. Before going to college, he worked as an intern at 92.3 The Beat FM and at Power 106 FM as a DJ. Then he attended California State University of Long Beach where he received a B.S. in Operations and Business Management.
Marc loves travelling the world with his wife, whom he describes as the love of his life. They are huge fans of the Boston Red Sox baseball team and enjoy spending time with family and friends in Boston and elsewhere.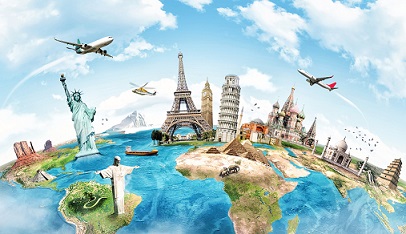 In Boston, Marc loves to indulge in a fresh Espresso Cannoli from Mike's Pastry located in Boston's historic North End neighborhood. Mike's Pastry is a local "Bean Town" favorite since the 1940s which offers over 100 types of cannolis. Most of Marc's family presently reside in Massachusetts.
Marc Ponce also enjoys playing golf, likes Norman Rockwell art, and his favorite movie is Field of Dreams.
He and his wife presently reside in the Long Beach area.
Are you a workers' compensation or liability claims professional who has made an exciting move or career change recently? If so, let the journalist, below, know about it and become a People column subject.
lonce@adjustercom.com; Lonce LaMon, journalist; copyright by adjustercom and Lonce LaMon, all rights reserved
Follow Lonce on Twitter at: @loncelamon
Facebook at: www.facebook.com/adjustercom