People
Email A Friend
More People
May 22, 2017
Marc Ponce Is Now Workers' Compensation Claims Manager Of Self-Insured, Self-Administered Albertsons
July 18, 2016
Jennifer Friedl Receives Prestigious Rick Brady Financial Crimes Investigator Of The Year Award
December 30, 2015
Carolyn Richard, Veteran Work Comp Claims Professional From City Of Santa Ana And SLT Law, Retires
August 11, 2015
Darrell Brown Now Executive Vice President And Chief Claims Officer At Sedgwick
Somebody Pulled Claims Assistant Aaron Allen's Leg, But It Was No Joke


By Jorge Alexandria - October 31, 2016

Aaron Allen is a warm, charming, and articulate 29-year-old workers' compensation claims assistant for AmTrust Financial Services, Inc. in Irvine, California.

He is a gentle soul. He is also a guy who had never placed much stock into the paranormal stuff. He states, "I just didn't believe in ghosts." He adds, "That is, until I had an encounter with someone from the other side."

Aaron's grandfather, L.C. Turner, passed away a few years ago of a massive cardiac arrest. Both L.C and Aaron were close but due to the sudden nature of the events, time did not afford Aaron the opportunity to say good-bye to his grandpa while he still had breath.

As a young child, Aaron frequently sat by his grandfather while the elder played the piano. In fact, Aaron would play a game with his grandfather where he would crawl underneath the piano, grab his grandpa's ankles, and push his feet up and down on the pedals. His grandpa loved this.

Fast forward to ides of October, of this year, on the eve of the anniversary of his grandfather's death, (a date the calendar just couldn't ignore); Aaron experienced strange feelings. He tried to go about his business like it was any old day of the year, but that was utterly impossible. While in his mother's house, Aaron was overwhelmed with a desire to play the grand piano, for no apparent reason other than nostalgia. This was something he hadn't done in years. He began to play one of his grandpa's favorite Sinatra tunes:

Fly me to the moon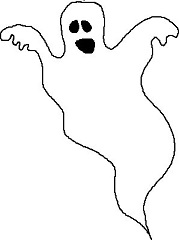 Let me play among the stars
Let me see what spring is like
On a Jupiter and Mars
When suddenly he felt something brush his feet. He thought it was his cat. He stopped midway through the melody and played it again until someone began to brush his ankle anew. He looked down, in the direction of the pedals, but saw nothing. No cat. Nothing. When he began the melody for the third time:
Fill my heart with song
And let me sing for ever more
You are all I long for
All I worship and adore
He felt someone's hands grab his legs tightly and not let go. Aaron, like most of us would do in that situation, stayed and finished the melody and then ran for the door. To this day he is convinced, like 45% of Americans, that ghosts do exist.
Fright night is real. Tell us your stories. Happy Halloween/ Feliz Dia De Los Muertos.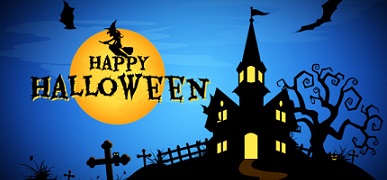 Jorge Alexandría is a former U.S. Government official (U.S. Labor Dept.) and an Army veteran who received his B.A. in Political Science from Cal State Los Angeles. He also graduated from Cal Poly Pomona with a Master's Degree in Public Administration. He has more than 20 years of experience in claims handling, supervision, and risk management. He can be reached at Riskletter@mail.com. Any views and knowledge expressed in this article belong to Jorge Alexandria and do not represent any other organization or person.