People
Email A Friend
More People
February 26, 2020
Cheryl Scott, City Of Glendale Workers' Compensation Administrator, To Retire At End Of March 2020. She plans to work part-time and be in the audience at the Hollywood Bowl.
November 17, 2019
Lynda House, Veteran Workers' Compensation Claims Adjuster, Enjoys Not Being Retired In Retirement.
August 21, 2018
Sheri Lawrence Joins Sempra Energy As Employee Care Services Manager After 29 Years Of Workers' Compensation Claims Experience
June 19, 2018
I, Harold David Anderson, Am Retiring From The Claims And Sales World, But Not From Work. I'm Moving On To Become A Full-Time Writer.
Jennifer Friedl Receives Prestigious Rick Brady Financial Crimes Investigator Of The Year Award


By Lonce LaMon - July 18, 2016

Last month, Jennifer Friedl, an economic crimes investigator with the Orange County District Attorney's office, was awarded the prestigious Rick Brady Financial Crimes Investigator of the Year award for 2016. This award comes from the Southern California Chapter of the International Association of Financial Crimes Investigators (IAFCI).

Jennifer was formally honored on June 1st 2016 at a luncheon at the Rio Honda Golf Course in Downey, California. She expressed that receiving the award is quite an honor.

"But I feel that this award also belongs to the Insurance Fraud Unit and leadership at the Orange County District Attorney's Office," she added. "I feel blessed to work with such inspiring, hard-working people who are truly making a difference."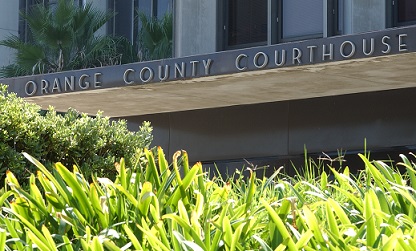 copyright 2016 by photographer Lonce LaMon, all rights reserved
Jennifer Friedl's work load has been heavily weighted on the investigation of workers' compensation provider fraud. When asked to express the "red flags" and "sniff test failure" that adjusters come across, she replied, "There are so many!"
However, here are some of the most common and easily recognizable flags that Jennifer offered up:
Inconsistencies between the claimant's statement about what happened during their medical care, what items they have received from the doctor or ancillary service provider, and what the insurance carrier has been billed for.

When the claimant can't (or won't) describe their medical providers.

When multiple patients of the same medical clinic are getting the same types of questionable evaluations, medical treatment, diagnostic testing, prescriptions, and referrals to outside vendors and/or specialists.

When the provider/vendor refuses to show up to a deposition and answer questions about what services were provided to the claimant.

When the claimant is being given medical-legal evaluations right after they have signed the DWC-1 form.
Jennifer first entered the workers' compensation industry as a claims adjuster with GAB Robins North America in 2002. After working as an adjuster for almost five years, she became an investigator in the Special Investigations Unit (SIU) at American Commercial Claims Management (ACCA) in 2006. She began with claimant fraud investigations and then was promoted up to Provider Fraud Investigator. Then Berkshire Hathaway Homestate Companies (BHHC) bought ACCA and she stayed with BHHC until 2010 when she joined American Claims Management (ACM) as the Provider Fraud Program Manager. In 2014, Jennifer (who also goes by "Jenna") joined the Orange County District Attorney's Office as Civilian Economic Crimes Investigator.
"I obtained a deep understanding of the workers' compensation industry through my experiences as a claims adjuster," Jenna explains. Through this experience she learned about fraud.
For the past seven years, Jenna has specialized in investigating complex fraud conspiracies involving billing fraud, the corporate practice of medicine, patient capping, kickback schemes, complex pharmaceuticals fraud, diagnostic testing schemes, and durable medical equipment fraud. After she joined the Orange County District Attorney's office, she also began investigating private healthcare fraud schemes, as well.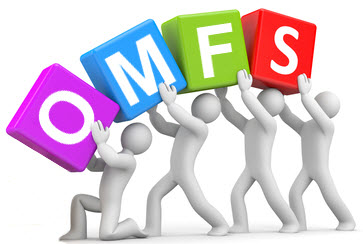 "Fraudsters capitalize on the loopholes in the Official Medical Fee Schedule and the weaknesses present in the claims handling practices of insurance carriers and third party administrators. Fraudsters become intimately familiar with the payment and billing review practices of carriers and third party administrators. They determine which companies have weak bill review systems or bill review systems they can get around by tweaking their bills in some manner. They figure out the carriers and TPAs with the most liberal payment practices and those companies whose adjusters are so overwhelmed by their file load that they will pay things just to get the work off of their desks," Jenna explains.
Jennifer Friedl explained to this writer that fraud schemes today are so complex that adjusters might not be able to pick up on all fraud schemes all by themselves. She encourages adjusters to speak amongst themselves if they have a concern to see if their coworkers are finding similar patterns or issues. Sometimes something can seem only slightly concerning on a one-time basis but may become more significant if one's coworkers are seeing the same issue.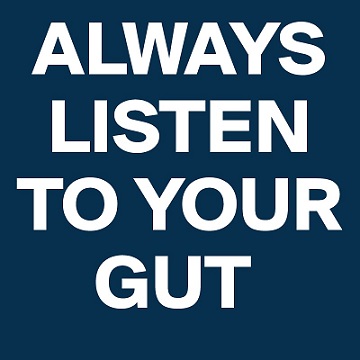 "I would encourage adjusters to listen to their gut when things just don't seem right, and to pay close attention to things that don't make sense," Jenna advises. "If they or their coworkers discover a "red flag", something that just doesn't seem right, or something questionable that is happening in multiple claims files, then they should report their concerns to their SIU right away.
Jennifer Friedl today works closely with Deputy District Attorney, Shaddi Kamiabipour, who is prosecuting three well known Orange County workers' compensation cases: the Landmark Medical case, the Aspen Medical Resources case, and the case against Sim Hoffman, M.D.
Jenna commented about Shaddi Kamiabipour recently in an email, "She is my hero and my mentor, and I give all credit for getting this award to her!"
For the sake of her personal security, Jennifer Friedl requested that no photographs be shown of her and that this article not contain personal information.
Lonce LaMon, journalist, lonce@adjustercom.com