People
Email A Friend
More People
February 26, 2020
Cheryl Scott, City Of Glendale Workers' Compensation Administrator, To Retire At End Of March 2020. She plans to work part-time and be in the audience at the Hollywood Bowl.
November 17, 2019
Lynda House, Veteran Workers' Compensation Claims Adjuster, Enjoys Not Being Retired In Retirement.
August 21, 2018
Sheri Lawrence Joins Sempra Energy As Employee Care Services Manager After 29 Years Of Workers' Compensation Claims Experience
June 19, 2018
I, Harold David Anderson, Am Retiring From The Claims And Sales World, But Not From Work. I'm Moving On To Become A Full-Time Writer.
Kris Bowen, Veteran Claims Manager, Now Client Services Director Of Work Comp Resolutions


By Lonce LaMon - April 4, 2013

Kristi Bowen was born and raised in Redding, California, which is just a little more than a hundred miles from the Oregon border. She grew up water skiing, snow skiing, and loving the outdoors starting soon after the 1960s were over. She joined the swim team and the tennis team and played a lot of baseball.

Now, all of her weekends are spent at the baseball field with her husband, David Bowen, the owner of Work Comp Resolutions based in Anaheim Hills, California, and their three sons Bryce, 14, Alec, 11, and Karson, who is almost 9.

She started her claims career in 1993 as a Branch Claims Specialist for Kemper Insurance Company in Rancho Cordova "which was like an assistant back then," Kris explains. After six months she was promoted to adjuster, and then five years later she was promoted to claims supervisor. Tag on another five years and she was offered a position to move to Southern California. By this time, in early 2002, Kemper has transformed into Broadspire.

"Broadspire handled the Boeing account and they were looking for a volunteer to move to Southern California and start up that unit," Kris recalls. So, she said she would go.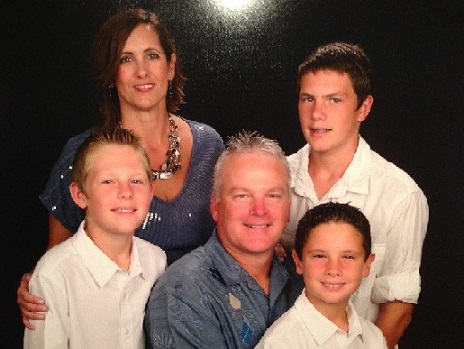 The Bowen family: (back) Kris Bowen and Bryce, 14, (front, left to right) Alec, 11, David, and Karson, almost 9.
"I was single. No kids. So, in January of 2002, Broadspire packed up all my stuff… they were a wonderful company."

She moved into an apartment, with her younger brother, in Newport Beach. She recalls she moved down the year the Angels won the Pennant.
"We (Broadspire) were across the street from the stadium. It was really awesome because they did the march down the street and it was right underneath our window. I became an instant Angels fan!"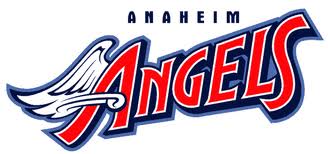 Her future husband, David Bowen, was working in the same Anaheim Broadspire office. He worked for the in-house law firm as a paralegal and then later became an adjuster. Kris used to talk to him on the phone from the Rancho Cordova office and then later was around him in the Anaheim office while she was the supervisor of the Boeing unit. He was married to someone else.

David left Broadspire to become a hearing rep at a workers' compensation defense law firm. Then, six months later a mutual friend of theirs had a party and there they ran into each other. He was by this time no longer married and had a four-year-old and a nine-month old.

"We started dating immediately. It was an instant connection," Kris recalls happily.
After five years of being a supervisor over workers' compensation claims at Broadspire in Anaheim, Kris became the home office consultant. It was a compliance position involving high dollar claims. Then, in 2008, Boeing wanted their own Branch Manager. "So, they (Broadspire) asked me to be the Branch Manager for Boeing."

Thus, for almost two years Kris was the Branch Manager for the Boeing account, but then in January of 2010 the Boeing files were moved over to Sedgwick. Kris stayed on with Broadspire for another six months until she was laid off.
Kris speaks of Broadspire with praise: "They were a wonderful company. I knew it (the lay-off) might happen, so it was something I expected. And they took care of me. So, I was not disappointed. Two weeks later I was actually working at Avizent."

At Avizent in Anaheim, Kris Bowen worked from August 2010 as the Branch Manager through the transition from Avizent to York starting in December of 2011, until the end of January 2013. By this time, she found herself overwhelmed by the demands of her job in combination with her family demands. With three sons of 14, 11, and 8 years of age, she wasn't getting home early enough to manage them with all of their activities.

"With all three of them there's basketball, and football, and baseball. And doctors' appointments and dentist appointments. And it just seemed that somebody needed to be home after school to run them."

She talked to her boss, Kevin Fritzsche, of York Risk Services Group. She told him, "I feel like my home life and my work life are starting to cross… and I want to work part-time for David, do the marketing and then be home when my kids get home."

Kevin Fritzsche and York were very supportive and said, "that is the best you could do for your kids."
Kris stayed on to select and train her replacement at York, and then just this past January she became Client Services Director of Work Comp Resolutions.

She explains, "What we do at Work Comp Resolutions is we do hearing rep work, go to the Board, and handle full litigation files. We do lien resolutions. And we do "walk-throughs".

A "walk-through" is a good action when an individual settles the claim and is not represented by an attorney. If the settlement is not walked through, and just sent in, it could sit for months before it's approved. "But if you send it to us," Kris explains, "it can get approved in one or two days."
Many employers like that feature of the "walk-through" because it closes their file quickly. Because the longer the claim files are open, the more money the employer has to spend.

Kris says, "The whole premise behind it (Work Comp Resolutions) was to help the adjuster get files closed. It (the walk-through) can allow employers to save money by getting files closed fast."
So, what are Work Comp Resolutions' goals?

"Our goal is to maintain the same level of quality that he's (David's) been doing by himself. But to grow the business, it is my job now as Client Services Director to go out and not only grow, as in bring in more business, but keep the clients happy that we have now. And that's what I do every day. I not only am a resource for people because of my background, but I can also be available to go out and meet with brokers, insurance carriers, the TPAs, the adjusters, and the employers themselves. That's kind of a different element that I can bring to the table because I have the background from the Branch Manager side."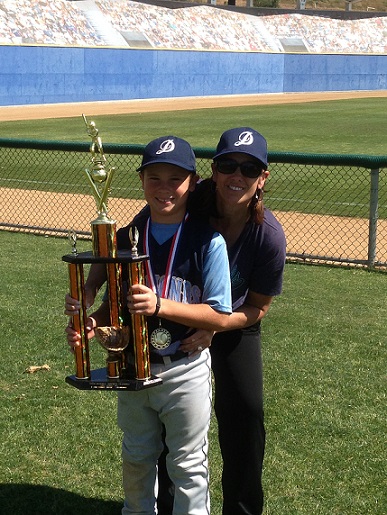 Kris with son Karson and his baseball trophy!

Kris likes meeting with the adjusters on a daily basis and being home by 2:00 pm. Her youngest son, Karson, is almost nine years old and is her child with David. The older two, Bryce, 14, and Alec, 11, are from David's previous marriage. "So, we have three kids!" Kris says effusively. In referring to Bryce and Alec, "They call me Mom. And we see their mom obviously, too. I love them just like they were my own kids."
All three sons are seriously into sports: baseball, basketball, and football. Karson is obsessed with baseball. "He lives it, he breathes it… I mean he's just crazy about baseball," Kris explains, "He told me Vernon Wells was traded to the Yankees and I said, 'Honey, I don't know who that is,' and he said, 'Mom, he plays for the Angels! It's huge!'"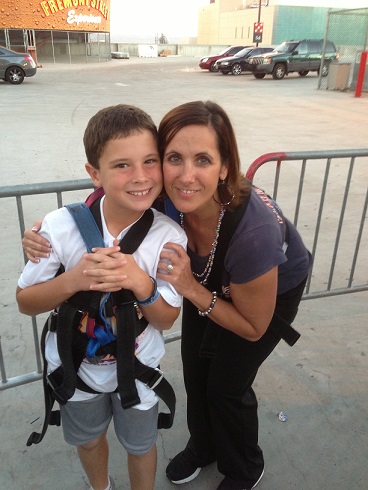 Karson and Kris in Las Vegas prepared and ready to go ziplining.

Last Thanksgiving, the family went to a baseball tournament in Las Vegas called the Cranberry Classic. In downtown Las Vegas along Fremont Street, they have ziplining. So, Kris and Karson decided to zipline together. They got their picture taken right before they got in line. Kris says that she and Karson were proud of themselves because they are both huge chickens.
"You should try it," Kris recommends, "This is what I tell everybody. If you're afraid of ziplining in the mountains, or Hawaii, or Costa Rica, or down in Mexico… if you're ever in Vegas and you get a chance, try it there because it's a very good beginner area. It's very easy. It's 20 seconds and it's a good little starter. It's only $15."

Kris couldn't be a total chicken at all because of what she did for employment right after college and right before starting in claims at Kemper. She served summonses for GMAC for individuals who hadn't paid their car payments. "So, I'd hide in the bushes and when they pulled up to their houses, I would jump out of the bushes and say, 'you've been served.' And then I'd get in my car and drive away really fast."
One time, a man she was serving pulled a gun on her. "The cardinal rule when you are trying to serve a summons on someone is you never go into their property. Onto their property. Don't go into their yard, or into their garage, or into their house. But this guy had a fence that was kind of open in his backyard, and I could see him in his house. I knew he was home. And so I just kind of walked through the back yard because I could see that he was home, and he had a gun. So, he pointed the gun at me, and I just threw the papers down on the back porch, and I said, 'you've been served'. And I ran as fast as I could back out. That was probably the scariest."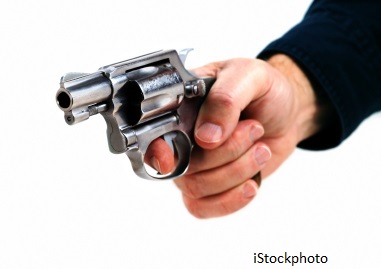 Another time she had to serve a man who worked at a factory in Galt. That's a tiny little town just south of Sacramento. She waited and waited just outside of his house. She saw a man that she thought was him come into his house at 4 o'clock in the morning, but then when she knocked on the door the man who answered turned out to be the roommate. The roommate invited her inside, and against her "better judgment" she accepted his invitation to wait inside on the couch for the man she needed to serve who was expected to arrive at 5 am. "It was funny because I never told him (the roommate) what I was there for. He thought I was like a girlfriend or something."

Finally, the man she intended to serve arrived. "I served him the papers and then I left."

But after these two stories, her parents were "freaking out". Her mother said, "You need to find another job—this is not for you…" Her mother prepared her resume, and she helped her look through the paper and answer every ad she could find. Her mother wanted her to answer any ad "that sounded like a 'real-job'.

"The Branch Claims Specialist sounded like something… it even said 'investigate claims'". So she (her mother) said, "ooohhhh… this is like an investigator, you should apply for this…"
Kris graduated from Sacramento State University with a degree in Criminal Justice. "I wanted to be a private investigator. And after doing that job… as soon as that happened, I started looking for a new job—and that's how I found my job at Kemper. And that's how I became an adjuster.
"People always laugh and say, 'How did you wind up in claims?' And that's the story…"
Copyright © Lonce LaMon and adjustercom. All rights reserved.