People
Email A Friend
More People
February 26, 2020
Cheryl Scott, City Of Glendale Workers' Compensation Administrator, To Retire At End Of March 2020. She plans to work part-time and be in the audience at the Hollywood Bowl.
November 17, 2019
Lynda House, Veteran Workers' Compensation Claims Adjuster, Enjoys Not Being Retired In Retirement.
August 21, 2018
Sheri Lawrence Joins Sempra Energy As Employee Care Services Manager After 29 Years Of Workers' Compensation Claims Experience
June 19, 2018
I, Harold David Anderson, Am Retiring From The Claims And Sales World, But Not From Work. I'm Moving On To Become A Full-Time Writer.
Larry Goodman Lands Well After Iraq While Robert Martinez Gets Promoted


By Lonce LaMon - April 20, 2011

Larry Goodman is now a claims supervisor at the California Insurance Guarantee Association in Glendale, California. Last year, Larry spent six months in Iraq working in Baghdad in Fire & Emergency Services as a contract compliance and quality specialist.

For six years, from 2004 to 2010, he worked in Von's workers' compensation claims department, a self-administered department, in Arcadia, California, as a claims supervisor. Larry was also a lead senior supervisor of claims at Keenan & Associates in Torrance from 2001 to 2004, and prior to that spent a couple of years as a claims adjuster and a hearing rep at Crawford & Company.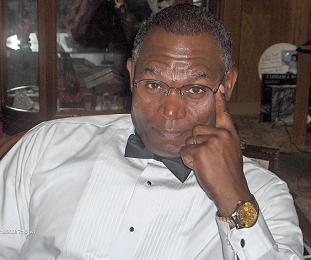 Larry Goodman actually started his career related to claims as the Director of Loss Prevention, Security and Safety at the Marriott Hotels, where he was employed from 1982 to 1991.
Robert Martinez was promoted to a workers' compensation claims examiner last month at California Claims Management Services, Inc. in Torrance, California. So he is now handling a case load.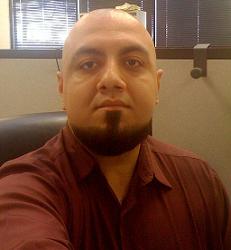 Robert started at California Claims Management in 2009, as a claims assistant and a medical only examiner, with the hope he could eventually get promoted and move up to examiner. Well, indeed, it happened.
Robert worked at Farmer John in Los Angeles for three years prior to joining California Claims Management. At Farmer John he was a medical only examiner and also acted as a claims assistant for the examiners. Prior to Farmer John, he was a legal secretary at Adelson, Testan & Brundo. But he started in claims in 1999 as a claims assistant with Crawford & Company in El Segundo.