News
Email A Friend
More News
September 18, 2023
Workers' Compensation Benchmarking Study Releases 10-Year Annual Industry Report Card. Reveals Claims Management Progress and Performance Differentiators
September 8, 2023
Workers' compensation claims were denied at highest rates in recent years according to Minnesota Department of Labor.
August 20, 2023
Night manager shot on the job at Orlando car rental agency denied workers' compensation
August 16, 2023
Hector Porrata, former workers' compensation claims manager, dies at age 59. He went to New York to attend to his father's death, and then died there himself.
Sexual harassment and assault are in our time on the job with workers' compensation claims. #MeToo has helped move it along.


By Lonce Lamonte - August 30, 2023

Sexual assault and harassment have brought a reckoning during these past several years because of the overwhelming tidal wave of the #MeToo movement; but that movement only came to be because of women's increased power and emancipation in our recent history.

The entertainment industry has especially helped that along.

Awareness has risen considerably of late on the job everywhere over injuries caused by sexual inappropriateness. Now exclusive remedy in workers' compensation is not cutting it so smoothly like in the past. After 100 plus years of life with workers' compensation insurance in the U.S., now sexual assault and harassment have worked their way into the mix.

Victims are more and more coming forth with allegations. Back in the day of 1913 as the birth of workers' compensation insurance came forward, and the tragedy of the Triangle Shirtwaist Factory fire happened, sexual harassment wasn't even a thought. The injuries of greatest concern back then didn't include so many that are here now.

Now, today, we're in a different place, a different culture, and we have different questions before us. Jeffrey Adelson, a Southern California workers' compensation defense attorney of the firm Adelson McLean in Newport Beach, told Business Insurance magazine last month, "There are a lot of questions that have to be answered."

Cases in California can hinge on who the perpetrator was; was he a coworker, or someone from the public? The risk is not inherent with a coworker. With someone from the public in a public-facing business, violence is always a workplace risk.

"There's a flood of people coming in retail stores all the time," Jeff Adelson added. Most states allow for exclusive remedy defense in sexual assault cases, but many assaults get determined to have resulted in only mental injuries, and not all states allow for mental injuries in workers' compensation.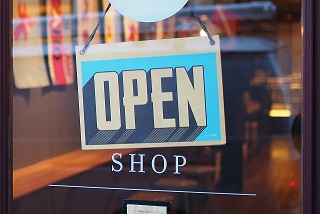 One case heard by the Arkansas Supreme Court in 2017 was filed by an employee at a car wash who claimed her supervisor raped her. A circuit court assessed the injury was mental, and Arkansas doesn't accept workers' compensation cases that are only mental. So the Arkansas Supreme Court sent the case back to the comp court for further evaluations on that injury.

Another lawyer who talked to Business Insurance said one fact could change the outcome of whether or not the case is a work comp case. Even another lawyer said a workplace sexual assault is very fact sensitive and case specific.

Also, law makers have tried to remove the exclusive remedy in two states through legislation. New York lawmakers have been presented with a bill that would override exclusive remedy in cases involving a "sexual offense" which means in state law as a sex act "committed without consent". This includes forcible touching.

Introduced in March 2023, SB 5698 said that injuries from a sexual offense would be compensable under workers' compensation but would allow an employee to pursue any other remedies legally available.

SB 5698 could have clarified that workers' compensation should be the exclusive remedy except when the employee suffers injury as a result of a sexual offense from a coworker. While workers' compensation should be available to employees injured by a sex offense connected to the workplace, it should not be an exclusive remedy.

There are instances of employer negligence that, unfortunately, lead to a workplace injury. Also, a victimized employee should not have to face an employer's claim that a sexual assault was a natural condition of her employment.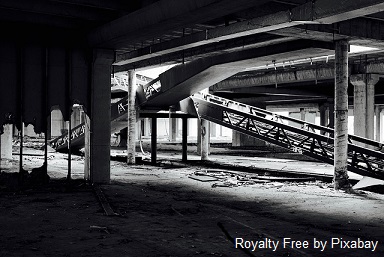 In Texas in March 2023 as well, H.B. 3977 stated an employee victimized by sexual assault may sue the employer if the injuries arose from the employer's negligence.

Both bills did not progress, but the future is here now for the next bill. Authors have examined cases where the courts determined a woman's only remedy for a workplace rape was workers' compensation. They have argued that rape should not be treated like purely physical injuries commonly covered under workers' compensation.

The workers' compensation system never intended to cover the types of injuries involved in sexual harassment, assault, and rape. Now with the evolution of the work place, the evolution of workers' compensation is at hand.

lonce@adjustercom.com

Lonce Lamonte, journalist; copyright by Lonce Lamonte and adjustercom with all rights reserved.