IEA Comes Back To Life Under the Support and Leadership of Michael Sullivan


By Lonce Lamonte - November 28, 2020

In April of this current year, Insurance Educational Association, known well by its initials IEA, filed an election to wind up and dissolve with the California Secretary of State as a non-profit organization. This ended the life of the 140-year-old organization as a non-profit, known well by the insurance industry for several generations as the go-to place for education and training.

"We have a glorious history dating back to 1876," said IEA CEO Gina Magee by phone on November 27th 2020.

Gina Magee is still in the process of winding down IEA in its old 140-year-old non-profit form. She stated she would be on the job for a couple more weeks. Then she will be on "the next step in my journey".

Jorge Alexandria, writer for adjustercom, reported on June 19th 2020, that IEA was shutting its doors presumably for good, and that students should step on it to get their records and documents. At that time it was not known by adjustercom that Michael Sullivan and Associates, the defense law firm and publisher of Sullivan On Comp, was in communication with CEO Gina Magee to buy vital assets from IEA and preserve many of IEA's golden nuggets for the present and future workers' compensation claims professional community.

That same month of June 2020, Sullivan and Associates completed the transaction of buying the IEA assets they wanted. They purchased the name, the trademark, and the logo. They also purchased some courses and designations.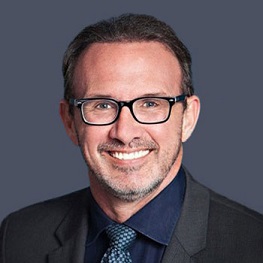 Michael Sullivan (from the Michael Sullivan and Associates website)

Michael Sullivan feels some of the designations are super valuable to workers' compensation claims professionals and worth preserving. Two examples are the WCCA (Workers' Compensation Claims Administration) and WCCP (Workers' Compensation Claims Professional) designations.
"I want to make sure IEA's brand maintains integrity. It doesn't exist (now) just to service the well-being of the (law) firm. It's its own entity and it's there to serve the community. As its own. Its own thing. Not just an extension of the firm," Sullivan said the day before Thanksgiving.
IEA years ago, and for years on-going, was embedded in training the Property & Casualty claims realm. Their training for P&C flourished during the 1980s and 1990s.
"That was IEA's hey day. In the modern world. The 80s and 90s," Gina Magee said.
Over time, the property and casualty insurance world changed. It matured. Training and education needs changed. A lot of automation took place. "It's just so different from the way it was years ago," Gina added.
Thus, with a marketplace of property and casualty insurance that was leaving it behind, IEA moved more and more into workers' compensation claims. Thus, training for work comp claims professionals became more of its niche, especially in California.
Then, competition most likely began to financially strain IEA. As Jorge Alexandria speculated in his June 19th 2020 adjustercom article, on came online competition, in-house training programs, workcompcentral, and the International Insurance Institute in New Orleans. Also as Michael Bell, the director of Sullivan On Comp and now the director of IEA as well, speculated, "If you're an organization that doesn't have a lot of resources and then some rapid change shift in the markets occurs, how are you going to respond? You're barely just doing it the way you're doing it."
Another "rapid change shift" in the markets was the slam that came from the COVID-19 epidemic. With COVID, enrollment for IEA further declined.
Gina Magee expressed, "As enrollment was declining… decline in the face to face classrooms (happened) because no one would go anywhere. And the same with the live webinar classes.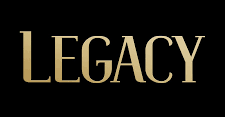 "Because even though I'm on a computer, if I've got a class at six pm that's a live role class… I've just spent eight or nine hours at my day job trying to figure out COVID, and I'm working over-time. I don't have time to take that live webinar class. So, our business model and our income just turned upside down."
Now, Michael Sullivan and Associates, in addition to its primary operations as a law firm with a focus on workers' compensation defense, operates two other brands. They are both aimed at providing education and information to the California workers' compensation community.
The two other brands can be found on the web at these addresses:
Sullivan On Comp: https://www.sullivanoncomp.com
Insurance Education Association: https://ieatraining.org
With the purchase of the IEA assets, Sullivan and Associates made one small change to the IEA name. They changed it from Insurance Educational Association to Insurance Education Association.
Michael Bell summed it up: "We really want to honor the legacy. IEA and especially the workers' comp designations, WCCA, WCCP; I mean they mean a lot to the community. Lots of people over the years have earned these designations. So, we really want to honor that legacy."
So, that's the story with IEA. They are now up and running and flourishing once again under new ownership. As Michael Sullivan said as his final statement for this article, "The story's just starting."
lonce@adjustercom.com, Lonce Lamonte, journalist; copyright Lonce Lamonte and adjustercom. All rights reserved.