News
Email A Friend
More News
September 24, 2020
California Division of Workers' Compensation Posts Order to Update Medical Treatment Utilization Schedule (MTUS)
September 22, 2020
Investigators Work For Employers To Identify Source Of COVID19 Infections
September 20, 2020
California EDD Puts Pause On New Unemployment Claims For Next Two Weeks
September 9, 2020
California Division of Workers' Compensation and WCAB Continue to Expand Hearing Options at the District Offices
Storied Insurance Learning Institute Closes Its Door After 140 Year Run


By Jorge Alexandria - June 19, 2020

It does not quite measure up to a disturbance in the force, but the sudden demise of the Insurance Educational Association (IEA) on May 31, 2020 caused a few ripples at the edge of the claims industry.

The Insurance Educational Association (IEA), a highly respected provider of workers' compensation courses in the western United States had been an academic institution for decades. Founded in 1876, IEA) grew to become the leading not-for-profit provider of professional education in the West by pioneering professional development and continuing education programs. IEA traced its history to a predecessor organization, "The Fire Underwriters Association of the Pacific" in 1876 in San Francisco, CA after the Gold Rush building boom. Its stated purpose was the promotion of harmony and good practice among the claims adjusting profession. Over time, it became an all industry, all-lines organization and adopted the name – Insurance Educational Association.

At its peak IEA served more than 5,000 students annually with more than 300 online instructor-led courses, classroom educational services, seminars and customized in-house programs serving the insurance, risk management, as well as the disability and absence management industry. In addition, IEA created numerous proprietary designations including the Workers' Compensation Claims Professional (WCCA/P); the Certified Professional in Disability (CPDM) and the Claims Practitioner in Workers' Compensation (CPWC).

Full disclosure: the undersigned received the highly coveted WCCP designation from IEA many blue moons ago.

Over its 140 year run IEA trained thousands upon thousands of risk and insurance professionals. Typically, when an able body decides that insurance is their calling the states require insurance adjusters to obtain an insurance adjusting license. In order to qualify to take a licensing exam, one needs first complete a pre-licensing course. IEA offered several either in the classroom or online. Then once that professional became licensed, either as an adjuster, underwriter, or broker, he/she had to maintain the licensure through continuing education credits. IEA filled that need.

In their website, IEA informed their customer-base that it was closing because they found that they could no longer fulfill their mission and were voluntarily winding up their affairs and dissolving the corporation and by default their board of directors. However, there is speculation (and that is all it is) that IEA struggled financially amidst online competition and in-house training programs by insurance carriers or other competitors like Work Comp Central or the International Insurance Institute in New Orleans. It remains possible that the latter two may take over some of the IEA courses or certification programs. Nothing has been finalized.

Former IEA students who need their transcripts or student records will need to act fast and contact:

Gina Magee
President and CEO
PO Box 8035
Huntington Beach, CA 92615

A shout out goes to all the IEA instructors, past and present, many of whom are claim professionals themselves: Laura Powell, Linda Frappia, David Blakesley, Diana Henderson, Dave Chetcuti, Robert Cornelow, Ellen Fizer, Barbara Goodwin, Michael Hernandez, Victor Lorch, Barbara Marshall, Richard Masters, Mike Moses, Tanya Thompson, Joe Wozniak, Dee Pearson, Dennis Knotts, and everyone else who made IEA a successful institution.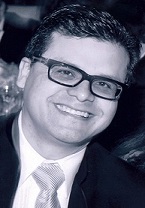 Jorge Alexandría is a former U.S. Government official (Labor Dept.) and an Army veteran who received his B.A. in Political Science from Cal State Los Angeles. He also graduated from Cal Poly Pomona with a Master's Degree in Public Administration.
He has more than 20 years of experience in claims handling, supervision, and risk management. He can be reached at Riskletter@mail.com.
Any views and knowledge expressed in this article belong to Jorge Alexandria alone and do not represent any other organization or person.
copyright adjustercom and Lonce Lamonte, publisher, all rights reserved; lonce@adjustercom.com