Albert and Mackenzie Is Proud To Announce Mohamed Chahine Has Been Named Its Newest Partner, Effective June 1, 2020


By Albert and Mackenzie - June 1, 2020

Mohamed Chahine started with Albert and Mackenzie in 2011 and quickly established himself as a great asset to the firm. He is a talented advocate for the firm's clients and has had a significant impact on client service, team leadership, and overall growth of the firm.

Mr. Chahine has truly been a key contributor to some of the great results in our firm's history and we look forward to his expanded influence in the firm's ability to deliver clients the robust, expert services on which our firm prides itself.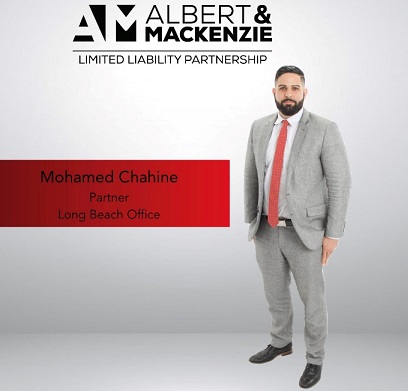 Please join us as we welcome Mohamed into his new role.
This News Release is a paid news report from the law firm of Albert & Mackenzie. This firm is found on the web at albmac.com. AM Lien Solutions is at: amliensolutions.com.
Companies or individuals interested in publishing news releases on adjustercom may inquire at hermes@adjustercom.com