COVID-19 Outbreak Upends the Claims Staff, Compensability Decisions


By Jorge Alexandria and Lyn Ortiz - March 19, 2020

"Seventy five (75) percent of new diseases in people come from animals. These diseases include HIV, Ebola, SARS and now, COVID-19." U.S. Center for Disease Control (CDC)

Three weeks ago there was a rumor that a major pandemic was about to hit the shores of the United States. This was after 5 million people fled Wuhan, Hubei Province, China as China went into a too little too late lockdown to mitigate the deadly COVID-19 virus. China naively believed the world would implement simultaneous draconian controls but the world did not.

A week ago, when COVID-19 did arrive, several people in my industry (claims professionals) and in close proximity to me opined that the threat was all hype and that ensuing panic would cause much more suffering than the virus. These same gentlemen were the same I observed earlier finish whatever they were doing in the urinals and did not wash their hands (WTF?). This prompted me to post a blue fluorescent sign on the bathroom wall, for all to see, that read, "Did you wash them? Hand washing prevents disease."

Had anyone of those men known I had put that poster up for them they would have come looking for me to kick my ass. The problem is there are way more of those individuals who skip the suds, just rinse with water, than there should be. They will be the ones who will ultimately carry COVID-19 and spread it like wildfire. Undoubtedly, they probably also hold the belief that COVID-19 is fake news; that the Democrats are just trying to scare the hell out of ordinary American folks; and that the liberal media is at it again.

As a responsible adjustercom journalist, I would say it is my job to give the facts. It is the readers' job not to distort them.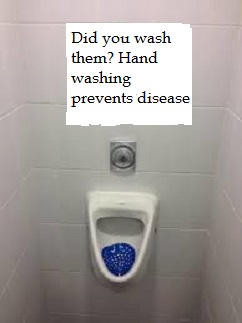 Fact of the matter is the spread of the coronavirus is inevitable now and is basically impossible to control by the end of summer. No one person has any immunity to it because they have never encountered it before, hence its moniker, "the novel coronavirus." Forty (40) percent of us will get it in one form or another this flu season or during a second more lethal wave in the fall (as with the Spanish flu). This same sequence played out before in the 14th century with the Black Death (200 million worldwide deaths) or the 1918 Spanish flu (50 million worldwide deaths and over 700,000 in the United States- half of the deceased between 20 and 45 years of age). By comparison COVID-19 has only killed 8,000 to date worldwide but is it in its early stages where 8,000 is but a glimpse at a unique moment of transition, a volcano just before the magma explodes into the stratosphere.
This is what a pandemic looks like and it is throwing our claims industry into a frenzy for fear of contagion or being the vector for the illness through coughing or sneezing. Like all virus it is spread through coughing and sneezing. The particles released land on surfaces such as doorknobs and elevator buttons, which then transmit the virus when people touch their faces.
Judging from our government's response this sucker is more likely to be airborne. Consequently, Liberty Mutual, Sedgwick, Travelers, and most other carriers have allowed their claims staff to work from home the rest of the month as a precaution. They also banned non-essential travel and encouraged that meetings or collaboration sessions be conducted via audio/video conference instead of face-to-face. Essential business travel, on the other hand, is a go and defined as that which is critical to continued carrier/ TPA operations that would cause significant damage to the company if not completed. Essential business travel includes attendance at meetings and conferences that are critical to a valued client relationships and site visits needed to properly investigate or handle claims.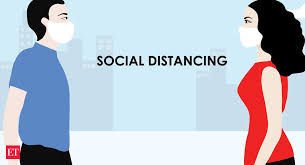 Industrial clinics such as the Kerlan and Jobe Institute and the Southern California Orthopedic Institute (SCOI) are cancelling injured worker's initial and follow up exams until May 2020 leaving thousands without needed care for their industrial injuries.
The real economic impact is terra incognita. Reportedly, eighteen (18) percent of the American workforce has been laid off or has had their work hours severely curtailed to the point that they are no longer gainfully employed. Those workers will undoubtedly file for FMLA, unemployment and state disability through the Employment Development Department (EDD). EDD has stated that in the event you are unable to work and have lost wages due to exposure to COVID-19, you may be eligible to apply for short-term disability which is incredibly helpful. Eventually, however, the forces that be will inevitably route workers through workers compensation. That is just the way it is and has been for many years regardless of the doctrine of fairness. As long as there's a will there's a way and workers compensation is that proverbial will. Another way of saying this is, if one is determined enough, one can find a way to achieve benefits be it difficult or fraudulent.
Years ago, if you had asked me, if COVID-19 could be deemed compensable under the workers' compensation laws of the state of California, I would have said no without hesitation. Since the flu is an "ordinary disease of life" that you could get anywhere, it would not be covered by workers' compensation, even if you had suspected you contracted it from your coughing, sneezing coworker. An ailment does not become an occupational disease simply because it is contracted on the employer's premises. It must be one which is commonly regarded as natural to, inherent in, and incident and concomitant to the work in question.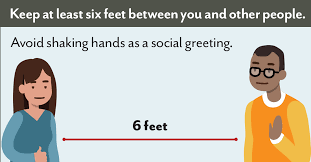 To get workers' compensation for the flu, you would have needed to be able to show that the disease was specifically contracted at work. This is very hard, if not impossible, to prove. Furthermore, as a generality, a regular disease that the public is exposed to is not covered under the occupational disease category. This includes the flu, colds, polio, valley fever, tuberculosis, meningitis and MRSA – even if you are a healthcare worker. These diseases are contracted in limitless places; not necessarily at your place of employment.
However, now, in the Year of Our Lord and Savior 2020, things have changed a bit and there are certain claims that could be eligible for workers' compensation under the occupational disease category. Think first responders- police, fire, paramedics, doctors and nurses. COVID-19 may be work-related if the worker's occupation places them at a greater likelihood of contracting the disease because of their job. The Labor Code requires that it:
Arise out of and in the course of employment.
Be proven to be the result of a workplace exposure.
Due to employment that places the employee at a substantially greater risk of contracting the disease or condition than the risk experienced by the general public.
Health care providers caring for patients diagnosed with the coronavirus are at the highest risk of becoming ill.
Others occupations are:
Clinical laboratory workers, if they collect or handle infectious specimens
Airline and transportation workers, if exposed to infected people
Border protection workers
Waste management workers
U.S. business travelers arriving from China or other international locations with confirmed cases
If the claim involves a person quarantined due to possible contact with the coronavirus, but that person has no symptoms or diagnosis, the workers' compensation claim will likely be denied, as there is no condition arising out of and in the course of employment.
Claims staff industrywide has been trained to ask the following questions during their initial contact with the injured workers:
1. Did the worker have contact with a person known to be infected with the coronavirus? If so, how, when and where did that contact occur?
2. When did symptoms of the coronavirus begin, and has the diagnosis of the coronavirus been confirmed?
3. Has the worker or any member of their immediate family recently travelled to China? If so, when and why?
4. Are immediate family members currently showing similar symptoms?
5. If the claim involves a health care or other worker at high risk for exposure, determine the frequency of contact with suspected or confirmed persons infected with the coronavirus.
6. If the worker was wearing personal protective equipment (PPE), were they provided with specific training as to the proper removal and disposal of the PPE?
In addition, claims examiners have been directed to send injured workers claiming workers' compensation benefits due to COVID-19 specimen to the county Public Health Laboratory for testing and confirmation before making the dreaded compensability decision. Any industrial injury must both arise out of (AOE) and be in the course of employment (COE). You must have both AOE/COE to have a compensable loss.
Details about Corona Virus (COVID-19) can be found here:
https://www.cdc.gov/coronavirus/2019-ncov/.
The World Health Organization issues Situation Reports, which can be found here:
https://www.who.int/emergencies/diseases/novel-coronavirus-2019/situation-reportsand

MythBusters: https://www.who.int/emergencies/diseases/novel-coronavirus-2019/advice-for-public/myth-busters
The California EDD has published guidelines for affected employees in a variety of situations:
https://www.edd.ca.gov/about_edd/coronavirus-2019.htm
Other:
Co-Authors
Lyn Ortiz is a legal secretary at an Irvine law firm. She attended Cal State Fullerton and is very much a Southern California child of the 1980s. She has an affinity for the underdog, a healthy mistrust of authority, and does not feel encumbered by the limitations placed upon women of previous generations. She resides in the Inland Empire with her Husband, Joe, of 23 years. She can be reached at Lynnortiz0807@gmail.com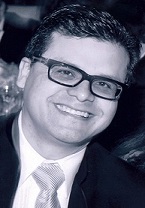 Jorge Alexandría is a former U.S. Government official (Labor Dept.) and an Army veteran who received his B.A. in Political Science from Cal State Los Angeles. He also graduated from Cal Poly Pomona with a Master's Degree in Public Administration. He has more than 20 years of experience in claims handling, supervision, and risk management. He can be reached at Riskletter@mail.com. Any views and knowledge expressed in this article belong to Jorge Alexandria alone and do not represent any other organization or person.
Copyright by adjustercom and Lonce Lamonte, publisher. All rights reserved.