News
Email A Friend
More News
June 19, 2019
California Workers' Compensation Appeals Board Posts Proposed Updated Rules of Practice and Procedure for Public Comment
June 18, 2019
California's Division of Workers' Compensation to Revise Independent Medical Reviews (IMR), Independent Bill Reviews (IBR) Requests for Proposal
June 13, 2019
Paul Turley, D.C. To Testify In Dr. Uwaydah Criminal Organization Case In L.A. Judge Concerned With Turley's Proffer Stating Uwaydah Controls Everything From Lebanon.
June 13, 2019
California Division of Workers' Compensation Posts Adjustments to Official Medical Fee Schedule (Physician Services / Non-Physician Practitioner Services)
Jon Woods, Applicants' Attorney, Now Faces Charges From California State Bar Court


By Lonce Lamonte - June 10, 2019

Workers' compensation applicants' attorney, Jon Woods, after escaping a conviction for criminal misconduct in Orange County Superior Court on 37 felony counts that ended in a hung jury on April 17th 2019, now has a further complaint filed against him by the California Bar Association dated May 22nd 2019.

His retrial in Orange County Superior Court was scheduled for January 6, 2020 by Judge Patrick Donahue on May 24th 2019 in Department C-40. But now Woods' problems are further exacerbated by accusations by the California Bar of egregious violations of professional ethics.

After being charged with conspiracy and allegedly accepting incentives and bribes in violation of Labor Code §3215 in June of 2017 by the Orange County DA, Woods now faces seven counts for violations of professional ethics by the Court of the California Bar that were filed just two days before his last proceedings on the case with the Orange County DA.

Between August and December of 2015, Woods loaned an individual named Dee Ann Cliburn $15,600. By February of 2016, Woods filed three workers' compensation cases on her behalf: ADJ 10408667, ADJ 10408664, and ADJ 10408552. At the time, he failed to advise her in writing that she had a financial relationship with him in the workers' compensation cases and could not keep these loans unpaid if they entered the phase of Woods representing her in her workers' comp cases. If the loans remained unpaid and Woods acted to represent her as her lawyer in the comp cases, this was a violation of required professional conduct.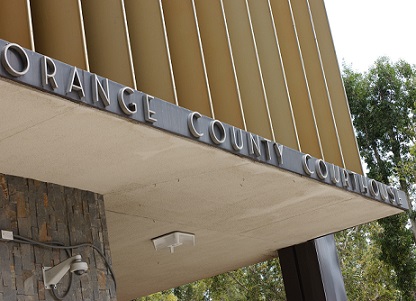 photo copyright by Lonce Lamonte, all rights reserved
Just a week after filing Dee Ann Cliburn's workers' comp cases, Jon Woods entered into a commercial lease agreement with Ms. Cliburn on February 16, 2016, involving a commercial and residential property in Long Beach, California. Woods did not advise her in writing that she may seek the advice of an independent lawyer of her choosing, and did not give her a reasonable opportunity to seek that advice. Because of this, the California Bar alleges Woods willfully violated former Rules of Professional Conduct rule 3-300.
Then, Jon Woods failed to inform Dee Ann Cliburn of his employment of a disbarred attorney, Henry Richard Gaxiola, to work on her civil matter titled Cliburn vs. Pope. This was Los Angeles County Superior Court case number NC 060452. Gaxiola was disbarred by the California Bar in 2012 for repeated misappropriation of client funds, pervasive and gross incompetence, and moral turpitude. He had been educated in the law at USC law school.
Then, less than a year from the beginning of the real estate lease agreement between Woods and Cliburn, on January 17, 2017, Jon Woods filed an unlawful detainer action against Cliburn. He filed this action at the same time that he was representing her as her workers' compensation attorney, a situation in which he should fully be her legal advocate. This unlawful detainer filing by Woods was an egregious conflict-of-interest. According to the California State Bar case, Woods took an action directly adverse to his client in violation of the common law duty of loyalty to a client. This was in willful violation of Business and Professions Code 6068(a) of the state of California.
About February 8, 2017, Woods received two workers' compensation case settlement checks made payable for the benefit of his client Dee Ann Cliburn. One was in the amount of $28,206 and the other for $27,044, both c/o Law Offices of Jon M. Woods. Ms. Cliburn endorsed the backs of both checks and then the checks were taken from her and brought to the possession of Jon Woods or one of his office representatives. Allegedly, the checks were then deposited into Woods' regular business checking account at Union Bank and not into any client trust account. The two settlement checks totaled $55,250.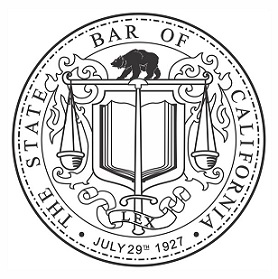 According to the California State Bar action, Ms. Cliburn was entitled to receive both checks. For failing to deposit the checks into a client trust account, Woods violated the former Rules of Professional Conduct, rule 4-100(A). The workers' compensation case was titled Dee Ann Cliburn vs. Los Angeles Homeless Services Authority, et al. The Bar complaint states Woods misappropriated $55,250, representing all of Ms. Cliburn's settlement funds, to which she was entitled. The Bar action states that, henceforth, Woods committed moral turpitude, dishonesty, corruption in willful violation of Business and Professions Code section 6106.
From February 13, 2017 to September 9, 2018, Dee Ann Cliburn wrote letters via email to Jon Woods insisting that Woods return her settlement funds from her workers' compensation case to her. But all Woods did according to the State Bar was on or about February 15th 2017, he issued a check to Ms. Cliburn for $9,516.51. The rest of Dee Ann Cliburn's further entreaties after this date for the rest of her settlement money produced no response.
Jon Woods' main law office is presently in Cypress, California. He also has offices in San Diego and in Fresno. If this May 22, 2019 California Bar action against him prevails, it will mean he will be disbarred. He will not have to wait for a potential conviction from his next trail in 2020 in Orange County Superior Court to face disbarment. The California Bar Association will have beat the Orange County District Attorney to the punch.

Lonce Lamonte, journalist, lonce@adjustercom.com; copyright by adjustercom and Lonce Lamonte, all rights reserved