Zachary Sacks Named 2018 Southern California Lawyer Of The Year By Best Lawyers®


By Lonce Lamonte - July 25, 2018

Zachary H. Sacks, founding partner of the law firm Sacks & Zolonz, was honored this year by being chosen "Southern California's 2018 Lawyer Of The Year" by Best Lawyers® for employers in workers' compensation defense. Zachary was the only defense attorney to attain such recognition.

Best Lawyers® is one of the most prestigious rating organizations. For more than three decades, Best Lawyers' lists have been compiled by conducting exhaustive peer-review surveys in which tens of thousands of leading lawyers confidentially evaluate their professional peers.

In addition, the Sacks & Zolonz firm itself was recognized for its work in defending employers for a third year in a row as a Best Lawyers' firm for workers' compensation defense. The firm is frequently called upon by other law firms to provide expert witness testimony, litigation support, or representation in complex workers' compensation matters. They represent clients in appellate matters, as well. The Sacks & Zolonz lawyers have won several precedent setting cases and appeals. Zachary has argued successfully on behalf of his clients before the California Supreme Court.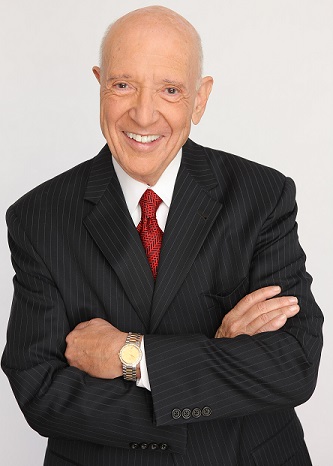 Zachary Sacks has been named 2018 Southern California Lawyer Of The Year by Best Lawyers®
The five present lawyers in the firm are: Zachary H. Sacks, Arlene C. Lea, Joel B. Gessen, Igor J. Kleman, and David L. Howton. Most have been certified as specialists in workers' compensation law by the State Bar of California Board of Legal Specialization or have satisfied the requirements for certification.
Mr. Sacks holds a Bachelor of Arts degree from Yale University and has received Bachelor of Law and Juris Doctor Degrees from Columbia University Law School. He has served as an excellent host for decades to his clients in workers' compensation claims and is known for his fine style of dress and good manners.
He is married and lives in Los Angeles with his wife, Tamarra, and daughter, Julianna. He is working on his second book while he actively practices law. Zachary is currently the author of Every Employer's Nightmare, the only book of its kind for employers on being uninsured for Workers' Compensation.
Zachary Sacks has been a radio disk jockey, an award winning national encyclopedia salesman, a United States Marine, a human potential seminar leader and has appeared on television and in film as a member of the Screen Actors Guild-American Federation of Television and Radio Artists.
"Whether you are an uninsured employer, a self-insured employer, or an insurance carrier," Mr. Sacks said in response to the recent honor from Best Lawyers®, "when you need to save time, money, and aggravation, it does make a difference whom you choose for your defense when you must deal with the unfortunate situation of being sued."
Sacks & Zolonz have two offices in Southern California. Their website address is: www.szcomplaw.com.

Written and edited by Lonce Lamonte, lonce@adjustercom.com, on behalf of Zachary Sacks and the Sacks & Zolonz law firm. July 25th 2018.
For information on the publication and writing of News Releases, contact Lonce Lamonte at lonce@adjustercom.com.