AB 479, Relating To Work Place Causation Of Breast Cancer Resulting In Permanent Disability, Passes California Assembly Unanimously


By Lonce Lamonte - February 1, 2018

California Assembly Bill 479 (AB 479) won the California Assembly's approval on Tuesday, January 30th 2018. The vote was all in favor: 72-0. This bill now heads to the state Senate.

This is the bill that demands that in any permanent disability rating for any claimant sustaining permanent disability for work place related breast cancer, that childbearing age not be a medically utilized factor when assessing the impairment. It is an act to amend Labor Code Section 4660.1 relating to workers' compensation.

The main writer of this bill, Assemblywoman Lorena Gonzalez Fletcher (D-San Diego), aimed to, in her view, keep workers' compensation practices faithful to the guidelines set forth by the American Medical Association. She expressed that many workers' compensation medical evaluations put forth incomplete pictures of the lifelong, disabling conditions that workers suffer as a result of breast cancer. She implied that they use the term "child-bearing age" to opine that child-bearing aged women have greater disability than older women past their childbearing years. Her news release expressed that the California workers' compensation system is telling older women who have experienced breast cancer that the mental and physical traumas they've experienced mean less, and that their disabilities are ameliorated because they are past child-bearing and will have lesser impact on their abilities to perform their jobs in their futures.

In area (3) of Section 4660.1 of the Labor Code, the bill has amended it to read:

(3) When an employee sustains an injury arising out of and in the course of employment resulting in breast cancer, both of the following shall apply:

(A) The impairments to be considered shall include all of the following:

(i) The presence or absence of the organ.

(ii) Any loss of function of the upper extremities, including loss of the range of motion, neurological deficits, and lymphedema.

(iii) Skin disfigurement.

(iv) Pain.

(v) Other impairments caused by the breast cancer, lack of the organ, or treatment related to the injury.

(B) Notwithstanding subdivision (b), whether the person is of childbearing age shall not be a determining factor when determining impairment. (Italics added)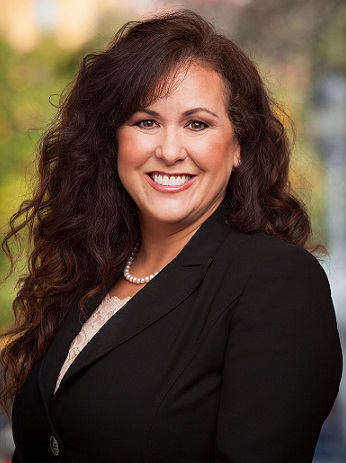 Lorena Gonzalez Fletcher, California Assemblywoman (Dem-San Diego)

This Assembly Bill 479 was first introduced on February 13, 2017 and was amended in the Assembly on March 27, 2017, January 3, 2018, and January 12, 2018. It was actually introduced by both Assembly Members Lorena Gonzalez Fletcher and Cristina Garcia, and coauthored by Assembly Member Caballero.
According to studies, exposure to night shift work represents the most significant occupational risk associated with breast cancer. Having to work under light at night has been classified as a carcinogen by the IARC (International Agency for Research on Cancer). Several studies among nurses have indicated that this population has a higher risk to develop breast cancer compared to the general female population, showing a close association between occupation and cancer development.
Exposure to chemicals, radiation, pesticides, and fossil fuels are also risk factors for causing breast cancer. The IARC also established a strong association that exposure to ionizing radiation can increase the risk of breast cancer; and non-ionizing radiation, mainly electromagnetic fields (EMF) have been implicated in the pathogenesis of breast cancer in women and men, suggesting an association between breast cancer and EMF. Chemical substances such as ethylene oxide, polycyclic aromatic hydrocarbons (PAHs), perfluorooctanoic acid and different pesticides are investigated as carcinogenic factors for breast cancer in occupational settings.
By journalist Lonce Lamonte, lonce@adjustercom.com
Copyright 2018 adjustercom and Lonce Lamonte. All rights reserved. This material may not be re-published, broadcast, rewritten or redistributed without written permission from the publisher. If re-publication granted, fee for limited right, one time only publication, is $195.00. Credit to adjustercom "published with permission by copyrighted owner, adjustercom and Lonce Lamonte" must appear on re-publication. Permission and approval must be granted for all re-publications.