Gary M. Lee, AdminSure's Owner, Dies


By Jorge Alexandria - December 4, 2017

Gary M. Lee, the owner and chairman of AdminSure, died on Friday, December 1, 2017 from blunt force trauma to the head after he fell and hit his head. Presumptively, he slipped into a coma and died of a subdural hematoma. However, a formal autopsy is not yet complete.

On Monday, when news of his demise broke, people immediately began asking questions about head injuries, and why some can end up producing no more than a bump on the head while others can kill. Since the skull is a pretty important skeletal case, and pretty tough, it's not all that easy to develop a hematoma like this. However, the skull does have its weak points. Mr. Lee's death has not yet been ruled accidental but it also bears noting that there is no evidence of foul play.

Gary was well liked and respected by his peers. He earned a Bachelor's degree in Economics from UCLA and began his career in 1976 at Liberty Mutual Insurance Company, where he learned both Liability and Workers' Compensation claims, working mostly with Fortune 500 companies. From there, he went to a TPA division of an international insurance broker, where he was a department head, overseeing self-insurance and captive programs for a variety of private and public entity accounts.

After that, together with Bernie Colen, he went on to establish Colen & Lee in September 1982, a third-party-administrator and privately held California corporation that is presently known as AdminSure. In all, Gary had more than three and a half decades of experience in the insurance and TPA businesses. As Chairman at AdminSure, Gary was responsible for the planning and direction of the company.

He had an unrelenting commitment to quality, service, integrity, and investment in people and technology, that helped his company become a key player in the TPA business. He was instrumental in securing workers' compensation municipal contracts for the cities of Alhambra, Bell, Buena Park, El Monte, Costa Mesa and others as well as private entities such as Kern County Hospital Authority and Goodwill Industries.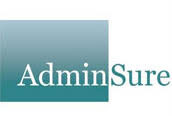 In June 2017, Gary relocated AdminSure from Diamond Bar, Calif. to a more spacious one in Ontario, Calif. As part of the move he upgraded the office furniture and placed considerable effort in creating a green environment. He believed that plants and humans were good for each other and placed planters between the cubicles. Instead of being perched on top of the furniture, the plants had their own space. He also provided new furniture for each one of his 75 employees. This included ergonomic work-stations, with fully adjustable chairs and height adjustable tables for each cubicle so that his claim examiners could be able to sit or stand while working in an effort to maximize comfort while mitigating continuous trauma risk exposure. He was proud that his chairs were "in umpteen different ways."
In addition, he added new computers and monitors with the keyboards being the latest flat design. In fact, he once told one employee, "They may seem a little odd at first, but please give them a chance. I found that, after a while, I came to like them."
Gary very much appreciated his employees and provided free medical insurance for them while increasing coverage for their dependents (but not their premiums).
On Monday, an AdminSure employee, who spoke on condition of anonymity because he was not authorized to speak publicly said, "Our hearts are broken by Gary's passing. There are no words that can adequately express the profound loss being felt today by everyone here. We are deeply saddened by the loss".
Gary is survived by a brother. In keeping with Gary's wish no memorial services are planned at this time.
AdminSure continues to be led by its president, Alithia Vargas-Flores. She has a Master's Degree in Business Administration from Drucker School of Management at Claremont Graduate University. She is a California State Certified Self-Insurance Administrator and holds the WCCA and WCCP designations.
This writer sent an email to her expressing sorrow and regret for the loss of Gary as well as a request for additional information. At the time of this article's publication there was no reply.
Jorge Alexandria is a U.S. Army veteran and claims adjuster who was born in Mexico and educated in the United States. He has a Master's Degree in Public Administration. He presently resides in Corona, California.
He can be reached at Riskletter@mail.com. The views and knowledge expressed in this article are Jorge Alexandria's alone.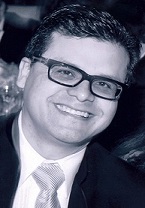 copyright of publisher Lonce Lamonte, lonce@adjustercom.com, and adjustercom; all rights reserved