Christopher King Cops A Plea With The Orange County DA And Turns Against His Wife. The Former Beverly Hills Power Couple Are Embroiled In A Contentious Divorce And Sad Child Custody Battle In Midst Of Charges Of Egregious Workers' Compensation Fraud.


By Lonce Lamonte - July 27, 2017

Tanya and Christopher King, who were charged with workers' compensation insurance fraud , conspiracy to commit insurance fraud, paying kick-backs, along with enhancements, by the Orange County, California, District Attorney's office in complaints filed separately against them on April 3rd and 6th 2017, respectively, are now going through an acrimonious divorce and a bitter child custody dispute.

Tanya King's defense lawyer in this case, Richard Moss, whose offices are in Pasadena, California, told this writer on July 24th 2017, "We're defending the case against the Orange County DA's office and against her former husband, who for whatever his reasons has gone against her."

Richard Moss expressed that his firm does not handle dissolution of marriage cases, and that he doesn't know if the Kings are finally divorced or getting a divorce, in the legal sense, but does know they are personally separated and not on friendly terms.

"There's a lot of animosity between the two spouses," he said. "You have Mr. King going after his former spouse, or spouse from whom he's separated, with no possibility of reconciliation."

The Kings have two young children, under the ages of 10, according to Moss. The Kings lived together in Beverly Hills, and were quite the power couple. They allegedly billed workers' compensation payers over 40 million dollars and collected over 23 million dollars in payments from 2011 to 2015. They are both still only in their late thirties—neither one having yet reached forty years of age.

Criminal Defense Attorney Richard Moss is shown here on April 26, 2017 leaving Clara Shortridge Foltz Criminal Justice Center in downtown Los Angeles. Presently, in Orange County he is defending Tanya Moreland King, who has been charged by the OCDA with 111 counts related to workers' compensation insurance fraud. photo by Lonce Lamonte, all rights reserved
Christopher King has accepted and signed a plea deal with the Orange County District Attorney (OCDA). Just six days after the OCDA held a News Conference at the OCDA Library on April 20th 2017, announcing the case to the media and consequently to the public, Christopher King copped a plea by pleading guilty to Penal Code section 550 (a) (6) and 550 (b) (3), which are conspiracy to commit insurance fraud and insurance fraud, respectively. The aggravated white collar crime counts and the aggravated property damage counts were dropped.
Therefore, Christopher King had two regular counts filed against him while his wife, Tanya, has 111 counts charged against her. Tanya stands before a maximum sentence exposure of 117 years of prison time. Her role in the conspiracy was, obviously, more extensive than her husband's.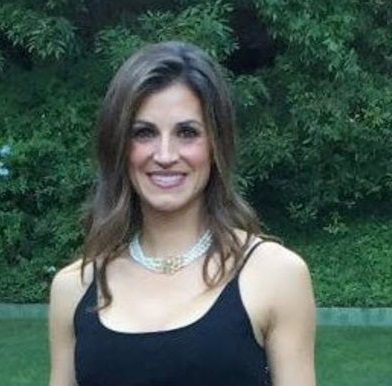 This is Tanya Moreland's photo dated December 31st 2014 from her Facebook page. There's no King after Moreland on her Facebook profile. Someone wrote as a response, "Nice to see you so happy." There is no posting or picture visible to the public after this December 31st 2014 date. It's as if she's frozen in time.
Mr. King's sentence contains one year maximum in the county jail along with five years of formal probation. It can be assumed he will be allowed to apply for home confinement with electronic monitoring, but the details of the sentence will be presented at his deferred sentencing which has been calendared for November 14th 2017.
It is unknown whether Christopher King will be allowed to testify against his former spouse, should this case go to trial, as there is legal protection of confidentiality between spouses. But once the Kings are legally divorced, that protection may not exist. Deputy District Attorney, Shaddi Kamiabipour, who is prosecuting this case, was not asked and did not comment on this issue. She only expressed recently by email on Friday, July 14th, that there is little happening presently in the King case because her office has given the defense discovery to go over and it will take time for them to review.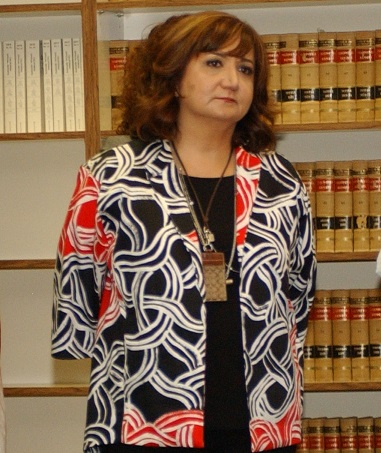 DDA Shaddi Kamiabipour, shown here in the Orange County DA library on June 5th 2017 at a News Conference for the Carlos Arguello case, is prosecuting Tanya and Christopher King along with 21 physicians, a physician's assistant, and two pharmacists. photo by Lonce Lamonte, all rights reserved
The Kings ran the medical businesses of Monarch Medical Group, Inc., King Medical Management, Inc., and One Source Laboratories which the California Insurance Commissioner and the Orange County District Attorney shut down. Compound medication creams were mass produced by pharmacist Charles Bonner, of Irvine, who is the owner of Steven's Pharmacy in Costa Mesa. His co-owner, Mervyn Miller, was also a participant and is now a defendant in this case along with Bonner. Bonner and Miller were charged together in a separate complaint. They allegedly conspired together with the Kings to sell more than $1 million in allegedly bogus compound creams which have not been determined to have any medical benefits, so far.
The Kings purchased the creams for between $15 and $40 per tube. These products were then billed to patients' workers' compensation payers for between $250 and $700 dollars per tube. Tanya King is accused of recruiting physicians to participate in this scam by paying either a flat $50 rate or a share in the profits.
The Kings are also accused of purchasing repackaged oral pain medications from two companies: NuCare Pharmaceuticals in Orange and AS Medication Solutions in Costa Mesa. Using Monarch Medical Group, the Kings are accused of repackaging these medications sent directly to the physicians involved in the scam. When the doctors dispensed the medication, the bar code on the packaging when scanned notified the Kings. Then the Kings allegedly billed the workers' compensation payers without disclosing the wholesale cost or the fact they had purchased the medication on behalf of the physicians who ultimately prescribed it. When the Kings received the payment, they are accused of splitting the profits with the prescribing physician based upon a pre-arranged agreement.
In an allegedly bogus urine test scam, the Kings are accused of providing technical staff to participating physicians' offices through their company One Source Labs. The doctors are accused of ordering unnecessary urine tests, under the guise of verifying workers' compensation patients were taking their medications as prescribed. The urine samples were tested by One Source Labs technicians or the doctors' staff and billed to the workers' compensation payers on behalf of the physicians by King Medical Management. The results were then referred to Pacific Toxicology Laboratory for additional testing no matter what the results. Through their company One Source Labs, the Kings are accused of paying Pacific Toxicology a flat rate of $60 per test and billing the workers' compensation payers hundreds of dollars per patient.
Tanya King's attorney, Richard Moss, further expressed, "We're concentrating on the case, the evidence in discovery, to evaluate our client's position in terms of the law. We're not going to let their marital battles or their battles over child custody interfere with giving the most vigorous defense."