Features
Email A Friend
More Features
August 9, 2021
The Property Claims Investigation
July 29, 2021
The Examination Under Oath as a Tool to Defeat Insurance Fraud
July 28, 2021
Liability Insurance Is
January 16, 2021
Insurance HR Manager Who Participated in U.S. Capitol's Duck Dynasty Insurrection Loses His Job
Haunted by Aliens, Secreted, and with Claims Denied


By Jorge Alexandria - October 31, 2019

99 Luftballons
Auf ihrem Weg zum Horizont
Hielt man für Ufos aus dem All
Darum schickte ein General
'ne Fliegerstaffel hinterher

- Nena (Kerner), 99 Luftballons, 1984

In one simple catchy chorus, the German singer, Nena, sums up the Cold War in our era of nuke-laden bombers. The song, as cited in a newspaper article from the Las Vegas Review-Journal is about five local high school students who play a prank to simulate a UFO by launching 99 aluminized Mylar balloons in the Nevada desert. A bunch of these balloons show up on the radar as unidentified objects and the Air Force scrambles planes to full alert to counteract a perceived nuclear attack. The song finishes with the singer walking through the devastated ruins of the world and finding a balloon. The final line of the piece is the same in German and English: "Denk' an dich und lass' ihn fliegen," or "I think of you and let it go." Surrealistically, we then hear the balloon float away.

For UFO and military conspiracy theorists alike, there is a kernel of horror to be found in the Nevada desert in an area known as Groom Lake or Area 51. To UFO enthusiasts, Area 51 is where the government harbors space aliens. The real secrets of Area 51, however, are more mundane, Cold War, and involve things more dangerous to human beings than a space alien.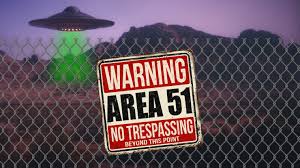 For decades the US government denied it had a US Army Air Force base there and ran a cover-up to disguise its purported capture of an alien aircraft, in 1947, to make it appear it was a high altitude weather balloon crash. Now recently, unclassified government documents and a rash of workers' compensation claims have led the government to acknowledge the existence of this "black facility"- located 90 miles north of Las Vegas- as a classified research base for next generation aircraft systems including the U-2 Dragon Lady, SR-71 Blackbird spy planes, and the F-117 Nighthawk stealth fighter.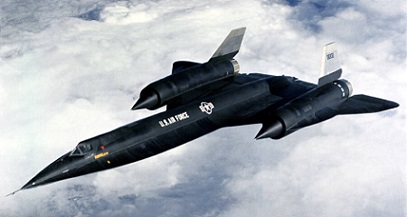 The 38,400-acre rectangle known as Area 51 belonged to the Energy Department and its predecessor agencies until President Bill Clinton signed the Military Lands Withdrawal Act of 1999. It had been used by the Air Force under an agreement dating to 1958, when the land was withdrawn from public use by the Atomic Energy Commission, a forerunner of the Energy Department.
The lawsuits are from the civilian workers who suffer health issues and who are trying to find out to what toxic substances they were exposed. Most relate to lung tissue scaring caused by exposure to beryllium, a material used in some nuclear bomb designs. Air Force officials also regularly ordered toxic materials burned on site in open trenches the length of football fields. Rather than arranging for proper disposal, they simply doused toxic debris with jet fuel and set it on fire. At Area 51 government officials, for a long time, were able to hide any wrongdoing or any claims for injuries behind the veil of national security.

Leon Joel Hand worked extracting uranium from phosphate at Area 51 from the 1960s to the 1980s. He died of a form of leukemia.
Robert Frost, died at age 57, of a liver disease that doctors associated with exposure to smoke containing dioxin and dibenzofurans, chemicals found in plastics and solvents. But his workers' compensation claim was denied after a company superintendent testified that no burning ever occurred at Area 51. A biopsy showed that his tissues were filled with industrial toxins rarely seen in humans. He worked there from the late 1970s into the early 1990s inhaling the smoke which resulted in persistent respiratory distress, cancers, and strange rashes. Fish scales, he called them, and used sandpaper to remove the embarrassing growths from his hands, feet, legs, and arms, but he kept coming back to work because the money was good -- at least $15,000 above the annual average wages in Vegas.
Wally Kasza officially didn't work at Area 51 for seven years (even though he did), then, officially, his death had nothing to do with his job. He didn't wake up with bloody pajamas from the fish scales, didn't hack his lungs out in the middle of the night kneeling next to the bed. The United States government disowned him.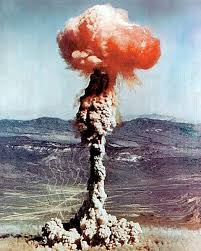 Former Area 51 security officer Fred Dunham, 68 years old and a non-smoker, has battled federal agencies for over 20 years over their denials of his workers' compensation claim. He spent nine years at the black site where he stood guard at the open pits while 100 gallons of diesel fuel were poured on the 55-gallon drums of classified chemicals (likely poisonous stealth coating) and a fireman ignited it with a flare. "It would burn all night, and in the morning there was an inverted layer of dark, brown smoke hanging over this pristine valley in the middle of nowhere," he said. According to his lawyer, Donna Hand, the materials should have been burned in incinerators in Southern California. But the aerospace companies would have had to declare the ingredients so that proper temperatures could be set to ensure toxic fumes wouldn't float over Los Angeles when the incinerators were vented. Further, while the make-up of this radar-absorbent paint has still not been made public, it was considered toxic enough that safety instructions drawn up for first-responders – firemen and other emergency services who may have to attend an aircraft crash site – called for breathing apparatus to be used if an F-117A caught fire.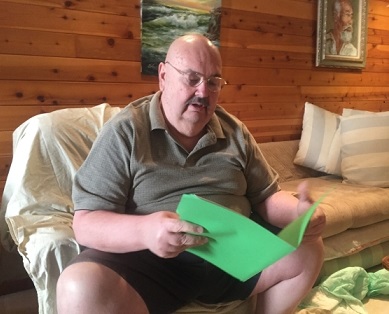 Fred Dunham, shown above, asserts that he inhaled toxic fumes from burn pits and from a nuclear weapons test.
Fred Dunham now suffers from chronic obstructive pulmonary disease and blames his health problems on not only inhaling toxic fumes from the burn pits but also on a nuclear weapons test. He sought compensation under the act, Energy Employees Occupational Illness Compensation program, that gives $150,000 to Energy Department workers and contractor workers who can prove their illnesses is linked to exposure to toxic materials during the Cold War era.
His first challenge was to force acknowledgement that the base existed. Next, he had to establish that the government was violating environmental laws which legally aided him in the legal discovery in regards to which toxic substances he was exposed. Then he hit a wall when a Presidential order issued a waiver exempting Area 51 from such disclosure. Apparently, disclosing the name(s) of these chemicals/toxins is classified, top-secret, a matter of national security -- and that "it is in the paramount interest of the United States" that none of it be disclosed.
Unfortunately, the Labor Department's Office or Workers Compensation Program (who oversees this program) relied on a Department of Energy contractor employee's opinion that Dunham's employer, EG&G Special Projects, was a Defense Department subcontractor not covered by the Energy Employees Occupational Illness Compensation Act.
(Author's disclosure: I worked for the US Labor Department's Office of Workers Compensation Program, even as the Acting District Director, and I greatly admire and respect the dedication and service these civil servants provide each day. These are smart people with the Right Stuff and normally, the system works as intended. I am sure that if the Dept. of Labor had been supplied with ALL the information that existed –meaning nothing was withheld by other governmental agencies- they would have reached a different conclusion. To be clear I had neither in-depth knowledge of these toxic exposure claims while I was in office nor did I supervise those who adjudicated same).
Later, declassified CIA documents and a memorandum of understanding between the departments of Energy and Defense about land use and operation of Area 51 confirmed that EG&G Special Projects was on the list of contractors approved for the compensation program.Nonetheless, the government held firm that Dunham was ineligible to receive redress under the Energy Employees Occupational Illness Compensation Act. A federal judge in Washington, D.C., is reviewing a motion that he expects will establish his eligibility,
While Department of Energy workers exposed to radioactive or toxic materials at other test sites have been awarded single payments of $150,000 or more each for illnesses linked to their jobs, Area 51 workers have been routinely denied compensation under the Energy Employees Occupational Illness Compensation program. Jonathan Turley, a professor of public interest at George Washington University, believes the departments' policies and practices to deny claims have violated the workers' right to due process and the intent of Congress when it established the Energy Employees Occupational Illness Compensation Act.
John Funk, chairman of a nonprofit Las Vegas advocacy group, Atomic Veterans of America, estimates there are some 2,000 crafts, trades, and independent contract workers at Area 51. Since many of them have filed their workers' compensation claims under the moniker "John Doe" it is impossible to know exactly how many claims exist. However, the litigation puts the government in the Orwellian position of trying to keep secret a 40,000-acre complex where airplanes and buses full of workers arrive every day. (Hundreds of them commute from Las Vegas's main airport on 737 jets that bear no external identification numbers.)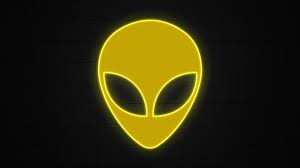 Let us hope that an Alien makes it out of Area 51 so that he may disclose the truth and corroborate to the world the terrible unspeakable toxins to which that Area 51 workers are subjected or exposed. Of course, if you visit Area 51, you may be more interested in catching a UFO in flight or landing. A more likely scenario, I believe, is that the government is experimenting with aircraft built with UFO technology.
There, I said it and in doing so I just lost all my journalistic credibility.
Happy Halloween.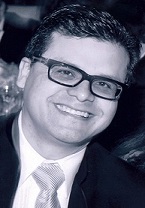 Jorge Alexandría is a former U.S. Government official (Labor Dept.) and an Army veteran who received his B.A. in Political Science from Cal State Los Angeles. He also graduated from Cal Poly Pomona with a Master's Degree in Public Administration. He has more than 20 years of experience in claims handling, supervision, and risk management. He can be reached at Riskletter@mail.com. Any views and knowledge expressed in this article belong to Jorge Alexandria alone and do not represent any other organization or person.
Copyright adjustercom and Lonce Lamonte, lonce@adjustercom.com, Editor and Publisher; all rights reserved.
Facebook: www.facebook.com/adjustercom
Twitter: @loncelamon