Features
Email A Friend
More Features
August 9, 2021
The Property Claims Investigation
July 29, 2021
The Examination Under Oath as a Tool to Defeat Insurance Fraud
July 28, 2021
Liability Insurance Is
January 16, 2021
Insurance HR Manager Who Participated in U.S. Capitol's Duck Dynasty Insurrection Loses His Job
Growing Up In A Career Of Claims And Workers' Compensation


By Eddie Avilez - May 25, 2018

I'm anxious. My palms are sweaty. It took three tries but finally the Windsor knot is ready. My mind is heavy but I've got to get going. I can't be late.

My first day is here, it's time to meet my fate. This 210 freeway is bananas; it's turning me into a crybaby. I can't even drink coffee because my stomach is achy. An hour and a half later, my feet are numb and lazy. How do adults do this every day? I say it's crazy!

Is it too late to call my Marine Corp recruiter back on Main Street? Maybe to calm down, I should listen to another track by NWA or Jay-Z. The doors swing open, as I enter the land of fluorescent lighting and grey cubicles… to God I pray this day goes by fast and doesn't turn me into a pragmatic individual.

The above excerpt is a reminiscence of my first morning at my first claims job. I was a 19-year-old kid who grew up in Highland Park and later moved to Rowland Heights. Looking back, one could argue that as stressful, and at times what seems to be an ungrateful and relentless industry, it is equally an industry with many unrealized benefits and positive outcomes that many of us share in this field, especially for those who "grew up" in workers' compensation, as I have.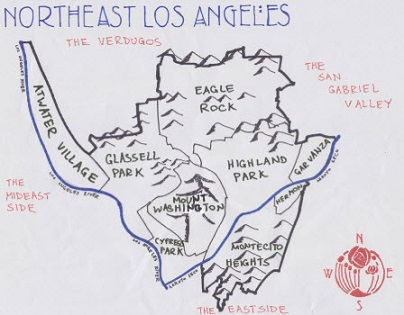 According to the Bureau of Labor Statistics from the US Dept of Labor, in May 2017, there were roughly 32,000 claims adjusters in California alone (https://www.bls.gov/oes/current/oes131031.htm). Many of us came straight from high school, but a great number made their way here after their university ceremonies. One thing is clear; many of us are like family, sometimes dysfunctional, as real families can be, but often because of the long hours and camaraderie, many of us are closer than our own extended families.
As for my experience, I started as a file clerk for California Casualty in the city of Glendale back in 1993. My immediate supervisor was Ruby Torres, to whom I am grateful for hiring me, and my claims manager was Gena Wells. Ms. Wells was my first example of a strong business chief who showed tremendous leadership qualities, who by her own merit had her own bouts of glass ceiling austerity as she fought her way up during the 1970s and 1980s. This was a time when the insurance industry was dominated by men. Now days, the same seats are filled with strong, qualified women who are making their mark.
Since then in addition to being a file clerk, I have been a back up receptionist, claims assistant, medical only adjuster, regular adjuster, investigation adjuster, mentoring adjuster, resolution specialist, senior adjuster, sales executive, account manager and I now serve in my current role as a Director at ProHealth Medical Group.
When I gave my notice to my supervisor at California Casualty, it was both celebratory and somber. You see, Ruby Torres was my ex-girlfriend's aunt, and I worked with one of my best friends: Ricardo Apodaca. I still speak with him and the family of my ex to this day. In ways they are still my family but it was time to move forward and create my next chapter. It was time to pursue my college education as recommended by my manager, Gena Wells.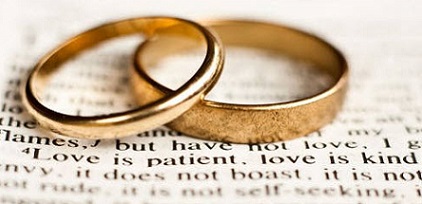 During my two year sabbatical from claims, I began dating my new girlfriend, whom I later married. I had odd jobs until I got married. I needed a steady paycheck so back to claims I went.
My next claims job was with Alexis Risk Management. I flourished there, taking my first IEA course. It was also my first merger / takeover experience. It was at this time that I was introduced to the volatility of the claims business. After a couple of years at Alexis, we were called RSKCo almost overnight.

My supervisor, Angel Uribe, always gave me advice. He recommended I learn the business, continue my college at night and pursue personal growth. However, he was later charged with embezzlement. He was a good guy who made a very bad decision; to rip off the hand that fed him. He went to prison for his white collar crime. Up to that point in my life, I only saw white collar crimes on detective-type TV shows. The investigation itself was the learning experience of what not to do in claims.
Another memorable person I had the pleasure of working for was my manager at SRS, Brad Graham. Brad was a mentor and gave me life-changing advice because I was unhappy with my current career choice at the time. He was a man that other men could look up to about God, marriage, family and career. I don't think he realized what an impact he had in just a few conversations we had together. Thank you, Brad, for your mentoring and oversight.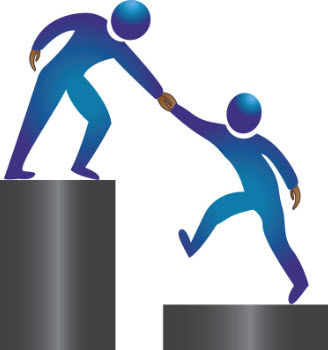 And a special shout out to my support group, my claims crew, the CIA (claims insurance adjusters). I could not have gone through life's curveballs without you guys in my corner.
During my 18 years in claims, I worked for Cambridge, Southland Claims, SCRMA (Southern California Risk Management Associates), Travelers, SRS (Specialty Risk Services), Matrix, CorVel (twice) and Sedgwick (formally SRS so it counts as twice). I worked with hundreds of good people with the exception of two in particular which later resulted in me becoming a foster parent, but that is another story for another writing.
As most of us know, those who work in the field of workers' compensation know it is the forte of all the different branches of insurance, or at least that is our own perception. And along those thoughts, we also believe we live within a very small world where everyone knows everyone else or at least knows someone within one degree of the friendship circle.
After 25 years, I have experienced the joys and sorrows of life which include marriage, fatherhood, deaths, births, promotions, crossroads, business start-ups, setbacks, multiple home sales, rental houses, foster parenting, graduations, and the basic parameters of life. But my story is not unfamiliar and not my own. Many of you have shared the above which makes us brothers and sisters in camaraderie.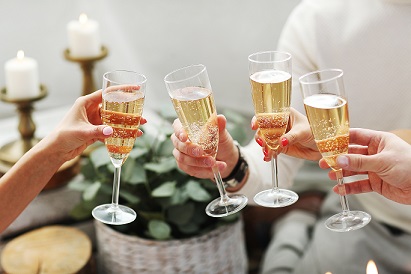 Some of you have lived through much more. So I hold my imaginary and proverbial glass up and I toast to those of you who share this similar experience. "Well done, my fellow brothers and sisters! Well done."
Eddie Avilez

*
Eddie Avilez started his workers' compensation claims career as a file clerk at California Casualty in Glendale in 1993. He worked his way up to senior adjuster through employment also at Alexis Risk Management, RSKCo, Cambridge Integrated Services Group, Specialty Risk Services (SRS), Sedgwick, Travelers, Matrix, and CorVel. He later used his knowledge of claims as an Account Manager and Sales Executive at Coventry. Today, he is the Director of ProHealth Medical Group in Glendale, where he works directly with employers, brokers and insurance carriers/TPA's.
He was educated at Cal State Fullerton, obtaining his BA degree in Communications with an emphasis in Public Relations and Marketing. He was born in East Los Angeles and currently resides in Upland, CA, with his family. He is proud of his Native American heritage of Apache and Pueblo tribes. He continues to pursue knowledge in obtaining his ARM certification and an MBA or MHA is in his future.
He can be reached at mbanative@gmail.com.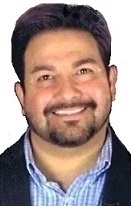 This writing is copyrighted by adjustercom and Lonce Lamonte; all rights reserved. For reprint requests and applicable fees, please write to Lonce Lamonte at lonce@adjustercom.com. No replication is allowed without express written permission from the publisher.
*copyright by adjustercom and Lonce Lamonte, all rights reserved