DecisionUR Leaps Ahead With Colossal Cost Savings In Offering Software Enabled Utilization Review


By Lonce LaMon - March 8, 2016

One of the relentless cost drivers that isn't going away quietly in workers' compensation is medical treatment. In 2004, when California passed LC 4600 stating that Utilization Review was a mandate in workers' compensation, it meant physicians requesting authorization for medical treatment needed to submit documentation expressing their rationale for any treatment. It was the belief that there were unnecessary medical treatments, unnecessary cost related treatment, and that the injured worker was not always receiving quality care.

Thus, reviewing physicians (or nurses) took on the dynamic process of evaluating the medical requests from medical providers. These reviews were then and are now continuing to be performed according to standards mandated by the state, and/or to other evidence based criteria. This process may include a discussion with the medical provider requesting the information as well as a review of the medical records to determine the "reasonable medical necessity" of the requested service. This process is time consuming and labor intensive if done manually according to the original conventional method. It is also deadline driven by state mandate.

Now, a utilization review software named DecisionUR, has automated this process by creating an electronic processing system based on triage/review information that Dr. Lester Sacks copyrighted back in the 1990s. He did this "before UR was even around" he says. DecisionUR, as a system, was developed in 2005 and has evolved over the past 10 years.

Lester Sacks, MD PhD, is the Chief Medical Officer for Patriot Care Management, Inc. DecisionUR was purchased by Patriot National, Inc. in August of 2014.

Dr. Sacks explains that "A qualified experienced reviewer can take most of the documentation and review it and make a realistic decision in 15 to 20 minutes."

Using nurse reviewers without an automated system, one may be able to do 12 to 15 cases a day, if not complicated, according to Dr. Sacks.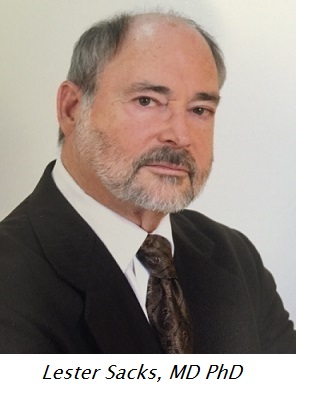 However, with the DecisionUR system, the decision making process itself takes only moments. With the time it takes to put the demographic/request information into the system, four to five completed UR decisions can be done in an hour. Thus, in an eight hour day, that calculates to as many as 40, making it between three and four times faster than the conventional method.
Patriot National utilized Decision UR as a vendor for about two years before their purchase of the company and software system. They were searching for improved UR processing which would create increased efficiency as well as tracking of the UR timelines for compliance purposes.
Raj Arora, the Vice-President of Software who created the architectural design of the system, asserts the design is robust enough to handle maximum customization for any state's guidelines, any claims department's specifications, or any adjuster's requirements. "The system caters to Mom and Pop users to all the way to Fortune 100 companies," Raj asserts. "You can set up the system for each state according to its specific guidelines, all with customized guidelines, if desired."
Adjusters can even certify manually if the system is set that way. There are toggles that can be switched on and off. "We are able to customize and configure everybody's needs specifically. We are able to use the system to offer a complete solution," Raj says.
Dr. Sacks states that "certified" for all intents and purposes means "allowed". He explains one can certify a UR request, modify it (if all procedures requested did not comply with the guidelines) or depending on the jurisdiction, can non-certify. The system also has the ability to send treatment requests with all documents to Peer Review for a determination when treatment is not approved within the DecisionUR platform. One can say there's insufficient documentation to support that the patient needs the requested surgery, for exa
mple, and move it forward to Peer Review. "This, of course, is a very simplistic explanation."
It was apparent to Dr. Sacks back in 2004, when he looked at all the reviews, that 60 to 70 percent could automatically be certified based on the evidence-based criteria. "It was a matter of putting in the criteria of what would allow automatic certification versus a more in-depth review requiring a peer
"It is extremely fast because the decision making can be done in minutes."

Lester Sacks, MD PhD
evaluation." Therefore, "if it follows the criteria in the background of the software, it can automatically be certified."
DecisionUR was built on ICD-9 codes (now ICD-10) (Diagnostic Codes) and CPT Codes (Procedural Codes). "So, for Carpal Tunnel syndrome, for example," Dr. Sacks explains, "there would be an ICD-9 code 354.0, and this automatically triggers the background in the system to identify Carpal Tunnel Syndrome. Carpal Tunnel Syndrome requires 'XYZ' to be positive, diagnostic testing, etc."
If all of the criteria are met, the procedure code to do the surgery would be certified. If it did not, it would then indicate in the software that it could not make a decision based upon the information and would need to be referred to Peer Review. The system itself has the background for making the decision process. This eliminates a significant amount of time, and only those that are questionable need to go to Peer Review. Theoretically, if there are 100 cases, and 70 percent are approved,
only 30 require further review, thus lowering the total cost of Utilization Review.
"It is extremely fast because the decision making can be done in minutes," Dr. Sacks emphasizes. "The system at that time would be able to identify the rationale for that decision, send letters out to the injured workers, to the claims people, to the physician requesting the information. Everything can be done automatically."


Not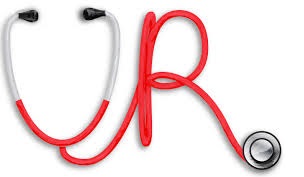 only does it generate the correspondence to all parties, but it can also integrate with the Bill Review system, thus stopping leakage in the billing system. It performs auto referrals to Ancillary Service Partners, reducing the burden on the adjuster. It does an auto-check on Return-To-Work (RTW) days, integrated with REED Group guidelines, which recommends the disability duration.
Since UR is a mandated process, it is not uncommon for UR organizations to get audited. The easy to use toolsets are available for state auditors to perform their state audits.
Should a request require a next level Peer Review, the software will align with a customer's chosen vendor or internal resources based on client defined business rules. The referral will be automated directly to the peer reviewer with all appropriate tracking and documents within the tool on dates of referrals and required timelines to complete the review.
For claims departments that are ambitious about revolutionizing their UR process... DecisionUR is a top-shelf choice.
For claims departments that are ambitious about revolutionizing their UR process, substantially reducing their cost, and automating the notifications associated with UR, DecisionUR is a top-shelf choice. Requesting a web or onsite demo from the DUR team and taking some time to evaluate it would be time well spent.
To request a demo of the DecisionUR Software please contact Brian Bogel at bbogel@patnat.com> or at 331-201-8878.


Copyright DecisionUR; all rights reserved.