Timing Is Crucial In Dental Trauma And To Keep Costs Down When An On-The-Job Injury


By Dr. Shikha Ruby Banerjee - September 26, 2014

"Shots fired. Officer down... Automatic fire coming in-bound... Officers still down in the kill zone...."

This was the broadcast from the San Bernardino County Sherriff's radio on February 12, 2013 in the wake of the Christopher Dorner manhunt near Big Bear Mountain. Deputy Alex Collins had no idea that Dorner, an ex LAPD officer and murderer, was hiding inside a cabin waiting to ambush law enforcement when all of a sudden he saw a flash and felt the immediate sensation of being punched in the face.

A round from Dorner's high-powered AR-15 assault rifle entered just under Collins left nostril, crashed through the roof of his mouth, shattered his front teeth, split his tongue and exploded bone as it emerged from his lower right jaw. His face went numb as he fell in and out of consciousness and lay critically injured in the snow.

Movies, television, and video games have long been the primary source of our preconceived notions of what happens when someone gets struck in the face via a bullet or a fist. Sometimes those widely varied depictions are not entirely inaccurate. What is seldom accurate in cinema is the happy fairy tale ending and speedy medical recovery. This is not always the case in real life workers' compensation claims- such as when the pizza delivery man gets punched in the mouth during a robbery, when a mechanic working underneath a car drops his wrench on his face, or when a Major League baseball player is hit in the jaw by a ball or by his opponent's fist.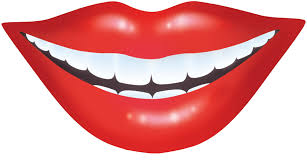 In Deputy Collins case he was able to smile again- and return to work- but not before undergoing twenty dental and reconstructive surgeries under the auspices of Drs. Herford and Weaver from Loma Linda University School of Dentistry. The roof of Collins mouth was repaired, his tongue sewn together, his obliterated teeth replaced, and the mark of the bullet hole under his nose erased.
In the Collins case, the dentist did not shy away from treating him under the guise of workers' compensation because of the high notoriety the case provided and out of empathy for the injured in-the-line of duty first responder. Had it been any other case- say a UPS or FedEx driver who had felled boxes hit them in the face, there would have been a lengthy, careful screening.
Dentists traditionally have shied away from workers' comp cases because of low reimbursement rates and the complicated claims process. Finding a dentist who understands and is willing to work within the workers comp system can be challenging. This is unfortunate because in many cases, the difference between saving and losing a tooth depends on taking the proper action in the immediate aftermath of an injury. Timing is crucial. Timing also helps to minimize psychological trauma (as injuries of the face and teeth can change a person's facial profile).
Dental trauma may occur as a result of car accidents, workplace violence, construction or manufacturing accidents, slips and falls, or falling objects. If dental claims are not properly managed, they can hurt the claim's outcome, delaying the injured worker's recovery and adding unnecessary — and usually hefty — costs.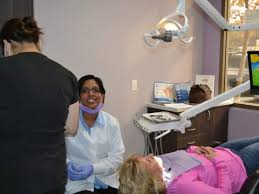 I would advise that when selecting a dental provider, make sure that their office is familiar with the regulatory work comp paper work; Form 5021, the PR-2 and PR-3. Also, it helps if the dental office has state of the art equipment including digital X-rays, intra oral pictures, and electronic record keeping in order to enhance communication and in order to later assess permanent impairment, if any.
A simple chipped tooth or filling can be handled in one or two dental visits, whereas a case that requires oral surgery may require up to 17 dental visits and be open for several months and may require the additional services of various specialists. Temporomandibular joint (TMJ) disorder, which is triggered by impact to the jaw or post-traumatic stress, is by far the most costly dental injury which can easily exceed $100,000. That is why the right dental office should provide clinical oversight and should have a clinical team or handy ready referrals for the expertise needed to handle various types and levels of dental claims complexity (i.e., periodontists, endodontists and oral maxillofacial surgeons) all while leveraging dental management strategies to manage costs and avoid unnecessary services.
Below are the three most common types of dental trauma claims you may encounter on your desk:
Avulsed tooth – is a tooth that has been completely knocked from its socket. The survival of the tooth depends on how well the tooth was handled and preserved post injury. There is a two hour time frame in which to re-implant the tooth but it would have to have been soaked in a balanced salt solution or in milk, or kept moist either in water or saliva for at least 20 minutes. Avulsed primary teeth should not be replanted. Avulsed permanent teeth require follow-up evaluations.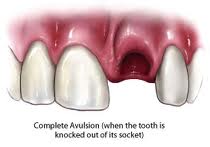 Lacerated tooth- A laceration refers to an injury that results in an open wound of the skin or soft tissues inside the mouth. The result is often a loose tooth. This type of injury is common in professional contact sports such as hockey, football and combat. The tooth is placed into its original position and splinted for stabilization to allow healing. The skin laceration itself can be treated by cleaning of the wound with either an antiseptic solution or saline solution and closing the laceration with either silk or gut sutures. Lacerations in the mouth tend to heal rapidly. Although the risk of infection is possible and in some cases antibiotics may be prescribed.
Fractured tooth- is a fracture that exposes both the dentin and the pulp tissue inside the tooth. This is a serious emergency and should be treated promptly. The tooth may be displaced and loose, and the gums may bleed. To prevent the loose tooth from falling out completely, the dentist can splint the loose tooth by bonding it to the adjacent teeth to help stabilize it while the underlying bone and gums heal. Because of the high risk of pulp death, a root canal procedure may need to be performed during the first visit followed by a dental filling or crown. The splint is also removed at that time. The loss of a tooth is not deemed a permanently disabling injury. For the loss of a tooth to be ratable requires a finding that the injury resulted in permanent discomfort or in permanent disfigurement.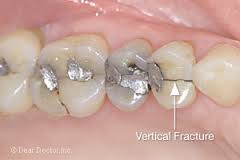 Armed with the above, a claims examiner should be able to catch the risk of tooth claims early and mitigate cost. Remember, timing is crucial. The earlier treatment is received the less expensive the claim will be, so keep your teeth in the fight.
Shikha (Ruby) Banerjee, D.D.S.
shikhabanerjee@hotmail.com
(951) 273-0555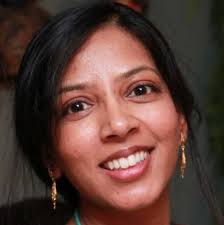 Dr. Shikha Banerjee is the owner and founder of Canyon Dental in Corona, California which opened for business in 2007 and specializes in the treatment of workers' compensation patients. Dr. Banerjee was recognized and featured on the cover of Corona Business Monthly edition for successful women in business. Dr. Banerjee is a California native. She graduated Magna Cum Laude from California State University of Fullerton for undergraduate studies. She then went to State University of New York in Buffalo School of Dental Medicine, which is one of the top ten dental schools in the United States. She graduated in 2001 with the degree of Doctor in Dental Surgery (DDS).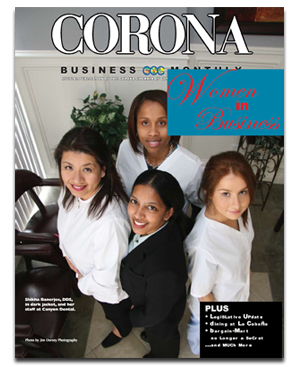 published with permission by Lonce LaMon and adjustercom