People
Email A Friend
More People
February 26, 2020
Cheryl Scott, City Of Glendale Workers' Compensation Administrator, To Retire At End Of March 2020. She plans to work part-time and be in the audience at the Hollywood Bowl.
November 17, 2019
Lynda House, Veteran Workers' Compensation Claims Adjuster, Enjoys Not Being Retired In Retirement.
August 21, 2018
Sheri Lawrence Joins Sempra Energy As Employee Care Services Manager After 29 Years Of Workers' Compensation Claims Experience
June 19, 2018
I, Harold David Anderson, Am Retiring From The Claims And Sales World, But Not From Work. I'm Moving On To Become A Full-Time Writer.
Tyrone Spears Leads The Downtown Workers' Compensation Claims Department For The City Of Los Angeles


By Lonce LaMon - April 22, 2014

Tyrone Spears is the Workers' Compensation Administrator for the City of Los Angeles workers' compensation claims department in Downtown Los Angeles at 700 E. Temple Street. What the City of L.A. Workers' Compensation Administrator is, is like an acting claims director. He is responsible for managing the day-to-day operations of this self-insured, self-administered claims department.

Tyrone manages approximately 70 claims people. There are about 46 claims examiners, which the city calls claims analysts, along with 12 claims assistants, seven supervisors and three claims managers.

All the claims in this department are for the city claimants who are not sworn employees. This means the claims come from the L.A. Airport, Public Works, Los Angeles Harbor, the Library, Department of Transportation, Department of Sanitation, the Los Angeles Zoo, Animal Control—essentially from any employee who is not a sworn employee. Only one type of civilian employee claim is not handled in this department.

The sworn employees are outsourced to some third-party-administrators. Dawn Alvarado is the workers' compensation administrator over the TPA's that handle the sworn sections.

The Los Angeles Police Department is handled by Tristar Risk Management. The Los Angeles Fire Department is handled by AIMS. The Los Angeles Police Department civilians are handled by ACME, a small TPA owned by Charlotte Matthews. So, Charlotte's TPA is the only TPA that handles some civilian employees that are non-sworn.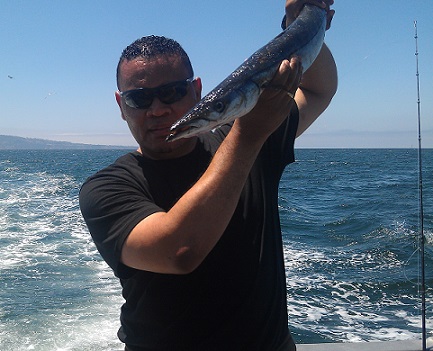 Tyrone Spears started in workers' compensation claims not too long ago—just after the turn of the millennium in the year 2000. He came out of a background as a paralegal. He started as a workers' compensation claims adjuster at ESIS (Employers' Self Insurance Services) which had its San Fernando Valley office then in Woodland Hills. It is now in Chatsworth.
He was promoted to senior examiner at ESIS in 2005, and by 2007 he made a move to Sempra Energy, the parent company for The Gas Company (So Cal Gas) and San Diego Gas and Electric. He worked in their self-insured, self-administered workers' compensation claims department in Downtown L.A. at 555 W. 5th Street and also handled long and short term disability claims together with other protected leaves. Sempra has an integrated disability department where workers' comp, long term/short term disability, and family medical leave claims are all integrated together.
Tyrone at Sempra moved from Claims Analyst to Projects Advisor and then to Compliance Administrator and Training
I love jet skiing at Big Bear Lake... It's a real thrill ride!
Administrator. Then in July of 2013, he landed the job of Workers' Compensation Administrator at the City of L.A.
He says he saw the posting for the City of Los Angeles Administrator on adjustercom. "I saw it under Hot Jobs," Tyrone told this writer. "Hot Jobs" is the right hand column section showing the latest four jobs posted on adjustercom. They show on every page.
Tyrone Spears is married and has "three wonderful children" as he expresses. They are Chris 18, Tai 16, and Jordan 8. "In my free time I enjoy anything outdoors: fishing, jet skiing, and camping."
He loves to go deep sea fishing out of Marina Del Rey and Newport Beach. "I love jet skiing at Big Bear Lake, Lake Havasu, and any other place we find on vacations. It's a real thrill ride!" he goes on. He also likes to camp, and mostly goes camping at Lake Casitas.
Tyrone is an educated man with a Bachelors' degree in Human Resources Management and a Masters' in Business Administration (MBA). He has his WCCP (Workers' Compensation Claims Professional) designation from IEA (Insurance Educational Association) and is also certified by Self-Insurance Plans (of the state of California Department of Industrial Relations) as a Workers' Compensation Administrator.