Nicolle Durant, Veteran Applicants' Attorney, Joins The Work Comp Defense Firm Of SLT Law In Orange, California


By Lonce LaMon - September 21, 2011

Nicolle Durant, attorney at law, has just joined as a new associate the workers' compensation defense firm of SLT Law, headed by partner Stacey Tokunaga in Orange, California.

Nicolle has been a lawyer since 1999. She worked in criminal defense as a public defender, ran and marketed True MRI, and then in 2005 started working as an applicants' attorney, spending time at some big applicants' firms. Most recently, up until last month, she worked for the Law Offices of Dennis Fusi.

Nicolle Durant: I had about six offers on the table.

Lonce LaMon: From the defense side?

Nicolle Durant: Yes, from the defense side. But from the applicants' side too. I settle probably 80% of my cases. I'm a closer. And I'm very profitable to a law firm. Especially to an applicant firm. I kind of like dealing with the applicant.

About a year ago, Nicolle met

Georgia Connolly

, an associate attorney with SLT Law. Georgia and Nicolle hit it off and developed a good rapport at the Board. And Nicolle thinks Georgia is a very tough attorney. Georgia told her that if she ever would consider coming over to the defense side, to let her know.

Nicolle even owned a motorcycle shop starting just a year or so after passing the Bar. She owned it with her then husband, up until around 2005. They were sort of the motorcycle shop to the stars.

Nicolle Durant: All the movie stars would come down there. I did Mel Gibson's bike. I did the motorcycle for the last Terminator movie. I did Pat Boone's bike. All of his vintage bikes.

Thus, she was in the motorcycle shop selling products on the weekends; while, during the week she was a lawyer.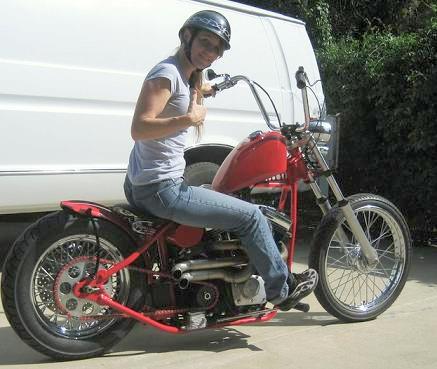 Nicolle on her bobber
Now, she rides her present motorcycle, which is called a Harley bobber. She has had it for 3 years. It's very stripped down and light weight, with a little peanut gas tank.
Nicolle Durant: They call it a Rigid. It has no shock absorbers, so it's a rigid ride.
Nicolle started law school and passed the Bar later in life, and she feels that was a good thing because she then had some life experience by the time she arrived to the practice of law. She went to Santa Clara University. Then left. She says it was crazy. She worked as a part-time bartender. Then she went back to Cal State Northridge and then on to law school. She became more focused.
Nicolle Durant: I think we all have to do things at our own time.
Not too long after getting into criminal defense, she went to work for True MRI, as she knew the doctor there. She ran one of their companies and did marketing, and was paid a visit by Munir Uwaydah, M.D. who wanted True MRI to market his pharmaceuticals.
Nicolle Durant: Something about Dr. Uwaydah made my skin crawl. He was slick-- almost like the used car salesman you would never buy a car from. For the first time ever I actually looked at the group he was with and heard them try to explain how wonderful the products were and how great they were for the industry; and something inside of me said "stand up and say no, this is wrong, there is something almost sinister about the way they are all huddled together". So I looked at the other employees and the head of marketing and Dr. Khan, and flatly said I would not market or work for any of them, and I was not going to market the products. Dr. Khan asked me to calm down and we would talk about it later. Thankfully we did not market the product. But to this day, I remember that meeting and when I read about the incident (the murder of Juliana Redding) and his potential involvement, I knew my hunch had merit.
Nicolle recalled how Dr. Uwaydah had a thing about beautiful women, how he hired them and used them as his agents. This writer joined in with the tales of his beautiful wife from Estonia, a second common law wife from Germany, various mistresses, Kelly Soo Park, Juliana Redding, and the other beauties who participated in running his businesses such as Marisa Schermbeck, Shelley Rosekelly (both of whom he is now suing), and his latest Wendee Luke.
Nicolle Durant: Go to a CAA (California Applicants' Attorneys) event. You will see gorgeous girls in short skirts and big boobs everywhere. (They) send in some girl who looks like a Hawaiian Tropics model to take that doctor to cocktails, take that doctor to dinner, and get that account. And there are girls who are very good at what they do.
Dr. Uwaydah showed up with Juliana Redding at some event where Nicolle saw her.
Nicolle Durant: She (Juliana Redding) came to one thing, because when I saw her picture I said, "I know that girl." Then, of course I knew she had been murdered and I said, "Oh, my God, she's from work comp." I just always got a vibe from him (Uwaydah)-- he's such a sleaze.
I remember when I first started attending the applicant attorney events. There were parties that were completely over the top. No expense spared, food, drinks, entertainment… just unbelievable events thrown by the huge companies like Frontline. I used to think, why would these clinics go so crazy with a party that must have cost at least 50K to 75K? Then, I began to realize that these were not just doctors' offices, these were huge money making facilities banking on the applicant attorney sending cases. Now that I have been able to look at the bills associated with a case, I am shocked and just overwhelmed at the profitability of just one patient. Now multiply it by hundreds of patients and clearly I see why it is estimated that Frontline has over 450 million in outstanding receivables. And calling it marketing is pretty funny when you see some of the events. People will do a lot for that type of income, sadly.
Lonce LaMon: So, was Kelly Soo Park driven by the money? With her, was it all about the money?
Nicolle Durant: Not just that. When I saw her when she got arrested, she just had this look. She looked like she was in a daze—not believing what was happening to her. You know, they get addicted to pain medication. A lot of these people working at these clinics are addicted--you can just see it in them. So, it's not just money.
One of the problems Nicolle sees in the workers' comp system is the huge profits that can be made by the medical providers and the third-party firms. Then, there's the overwhelming problem of the liens.
Nicolle Durant: If you think there's only one Uwaydah, you would be shocked to know how many Uwaydahs there really are. I've done this for nine years. I know some of the most horrendous things that have been done. And that continue to be done.
Nicole's hope is—and maybe it's a pipe dream, she muses—to work as a judge pro tem. Maybe she could make a difference.
Nicolle Durant: I can't just bitch about it and not do anything but take my paycheck home. If I'm going to bitch about it, I need to do something. My something is to take the knowledge I have, the wisdom I have, and either politically change things or judicially change things.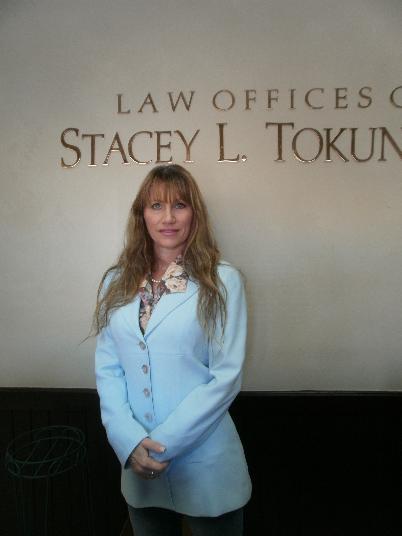 Nicolle Durant just joined SLT Law, aka The Law Offices of Stacey Tokunaga, a few weeks ago
Lonce LaMon: Do you think judges now aren't doing enough?
Nicolle Durant: I think their hands are tied. We are part of the problem as we negotiate. And we shouldn't. If they're fraudulent, the medical bills, we should not pay them. Zero. Go to lien trial.
But what happens is that sometimes we negotiate them, and we give them 30 percent. Or 40 percent. And that's like if a dog bites you and you keep rewarding him, then there's no training there. Maybe they won't bite you as hard (next time), but they're still going to bite you. So, I will tell you that there are some judges that are taking a stand. We have a great judge in Santa Ana, Judge Blas, and we have a great judge in Long Beach, Judge Siquieros. He (Siquieros) has made incredible decisions where he spells out everything. He takes the time.
But you have judges that are being paid (too little), and we're asking them to do all of this work. I see their frustration. They are overwhelmed with work.
You can't pay somebody $5 an hour and expect to get $50 an hour's worth of work out of them. You're not going to. It's a frustrating thing. I do wish we had more judges pro tem. But we don't even have the budget for that. Maybe we could donate time to being judges. I don't know.
But, we have to do something. We have to do something about the illegal immigrants collecting benefits. I feel sad, I feel bad, but when I go to EDD to settle a lien, and they look and see there are four different people on that social security number, you know it's fraudulent. Why did they pay that applicant? Why didn't they report that? They have a hot line—a fraud tip line. But they don't do it. It's too much drama. And that's our (payroll) taxes.
In work comp it doesn't matter if you're legal or illegal. It just matters that you got hurt on the job. If they would not pay (illegals), it's a big incentive for people to go back home. To not be here. Instead, what they do is they don't really do a check. Truthfully, my thought was when an insurance company finds out that an employer hired an illegal, I think insurance should say we don't pay.
On motorcycle laws, if you're riding without a helmet, and it's law in your state to have a helmet on, insurance can refuse to pay you. Well, it should be the same on this.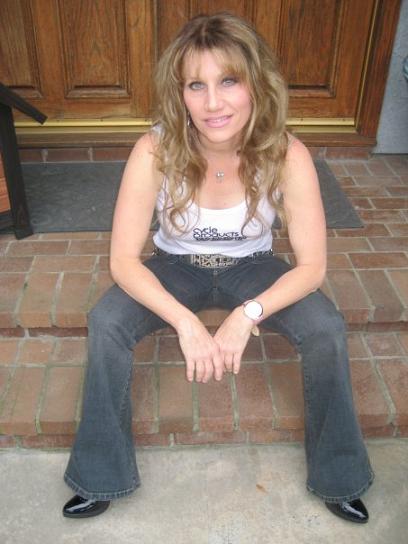 Nicolle takes a breather on her front porch
Lonce LaMon: So, what specifically should be done?
Nicolle Durant: There are simple fixes that nobody wants to do. Until they happen, you are going to see the Uwaydahs of this world. We all share in the blame for this murder. Applicant attorneys who send to these types of doctors should know better. It's their fault too. Because if I send to a doctor that I know is profit driven, and tells my 22-year-old client that he needs four back surgeries, carpel tunnel surgeries, and maims my client, that's my fault too. And I should suffer out of that, too. But, instead I'm rewarded, because the doctor maimed my client, and now my $20,000 case is now worth $120,000. And I just got 15% of that.
So, it starts with people having ethics, caring and concern. Not just seeing money. And on the second hand, we have to respect and start paying our judges what's fair, what they deserve. So they have time and resources to do a good job.
And third, we have to stop making it profitable for people to work with false social security numbers or with no social security number. (We) do those three things and that's a far better thing than changing the amount of permanent disability and now forcing a QME or an AME. None of that made a difference. The new changes in 2005 made no difference. The fraud is just as rampant and things are just as bad.
Lonce LaMon: Okay. Review for me very concisely again the three things that need changing in the work comp system.
Nicolle Durant: 1. For the doctors that are only at it for the profit base, you have to take that profit base from them. You have to stop them from getting the cases, from overwhelmingly profiting from services. Which means pharmaceutical services or any therapy services which are just ridiculous. 2. Then, we have to make sure our judges are compensated. That they have the time and the ability to do their job. You can't have these furloughs and then bombard these poor judges with eight trials in a short time that there's no way they can do. 3. And the third part is—stop the fraud on social security numbers and the profitability of using fake social security numbers. That's taking away insurance coverage for companies that don't check valid social security numbers. I've never had anybody with a fake social security number not get paid by EDD (on State Unemployment Insurance-SUI).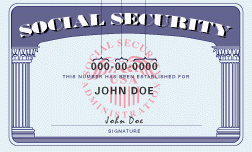 Lonce LaMon: Okay. Thank you, Nicolle.
Nicolle Durant: We have great companies. We have great doctors. They have devoted their lives to work comp and are good human beings. I mean, I know spine surgeons who don't operate unless it's absolutely necessary. When they do those spine surgeries, they want them to be a 100% success. And if they're not, they take that personally. It's not just money to them. These are human beings and people. So, it's not just bad in our system. It's just that we're somehow rewarding the bad. When you do that in any system, the bad is just going to keep growing. And growing and growing and growing…
And these little raids, they don't do anything because there's no bite to them. We've only seen a little bit of financial loss. We don't even know if that financial loss means a big deal to these people. $70 million may mean nothing. If you've already got $200 million in the bank, $70 million is nothing. That's the truth. And nobody wants to admit the truth. They just want to hear, "Oh, yeah, big raids." Oh, big raids what? It makes me laugh because it's like John Gotti being arrested. It'd be a big laugh because he'd be out on the street in 2 days.
You have to put some bite into things. Or else it's just some good gossip for the day and then it's just, okay, what's the next story? And that's where it is…
Nicolle is a dog and animal lover and devotes time and energy to Best Friends Animal Group. She lives presently in Carbon Canyon, between Brea and Chino in Southern California, and at one time she had ten dogs on her property.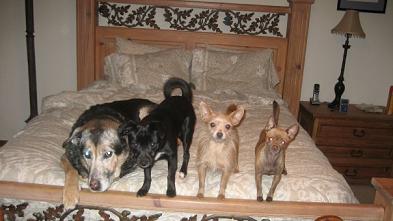 Nicolle's menagerie
Nicolle Durant: I'm now down to five dogs. They have their own bedroom. I do all the laundry. They are spoiled rotten. Because I don't have kids, they are my kids.
Nicolle works with no-kill shelters. She does a lot of rescue work, and tries to find homes for lost, abandoned, or abused dogs. If she can't place them, they wind up with her. She had a wolf-hybrid that lived to be 16 years old, and she found one of her dogs coming home from the Pomona WCAB.
Nicolle Durant: I've prided myself on always having compassion and caring.
Nicolle tells of the draining experiences of being an applicants' attorney, and having to deal with clients on a daily basis who are either crying or angry.
Nicolle Durant: Sometimes your heart just hurts at the end of the day. So, it's not that I'm jaded from either side. This is the industry I've chosen to work in; I do want it to be a better industry. But that's not going to happen until people start stepping up. Work comp has a lot of seedy underground people in it. That's because the money is so unbelievable.
Lonce LaMon: What do you mean "the money is so unbelievable"?
Nicolle Durant: You see huge amounts of profit. Profits just on say—the cages. Those parts to put in someone's body. They range about $4,500. Once a third party biller buys those products and bills the insurance company, how much do you think those products now cost you as the insurance company? Just take a random guess.
Lonce LaMon: Ah… $10,000?
Nicolle Durant: $65,000. The hospitals don't buy those parts. They let a third party come in, pay for the product, and hold the paper. Only problem is when they bill the insurance company, they are allowed to bill whatever they find appropriate, which is what the other people are billing who are also their friends. And the bills have been as high as $65,000.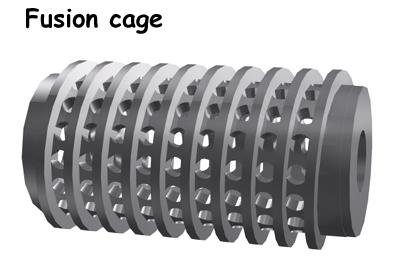 Same with the compounds. The compounds through a reputable billing company will be about $185.00 a month. The compounds through the disreputable companies range from $2,800 to $4,500 a month. And multiply that by 100 patients that a doctor sees. You start to see where people go crazy.
I saw one bill from a doctor for $60,000 with a compound medication—the creams. It's just unbelievable the amount of money, the profit, and the greed in work comp.
Lonce LaMon: So, how can this problem be stopped?
Nicolle Durant: Get the judges at lien hearings to enforce the fee schedule. I've heard that next year an MRI company will have to do its own bills. They can't sell them. Usually what happens is an MRI that at fee schedule bills for $640--$650, you get billed for at $2,800. If I buy that lien for $400, and if I then get $800 or $1,000, I just made 600 bucks. Then multiply that by 3,000 liens, 5,000 liens, and you can see where the third party billings are just huge money. Now hospital stays are becoming the new third party billing. You know these surgery centers? Well, the fee schedule is what is "customary", and all these little surgery centers get together and kind of decide.
I got a bill the other day for a two day stay, and it was something like $56,000. For gauze, it was $300. For non-prescription medication, $1,100. If you actually read these bills you would just be in shock. And she (the lien collector) says, "Oh, we'll take $9,000."
And it's probably worth $3,000. That's what it should be. But if she gets $9,000, she just made $6,000. So, this is why workers' comp is not working well. The money is not actually going to the injured workers. It's going in all the pockets of all the middle men and all these third party people. That's where the problem is.
For what shall it profit a man, if he shall gain the whole world, and lose his own soul? Mark 8:36