Insurance Man Goes Berserk After Being Asked To Wear A Mask


By Jorge Alexandria - July 9, 2020

Yet another video of an insurance executive doing a stupid thing has gone viral with 20 million views so far. This one concerns Daniel Maples, a senior insurance agent at Ted Todd Insurance in Bonita Springs, Florida.

Dan Maples was the highest producing agent for that company. Ted Todd Insurance even named Daniel the person of the year in 2018. Clearly then Dan is intelligent, social, and driven.

Understandably, during an once-in-a-lifetime pandemic, some people cannot accommodate major shifts in behavioral norms, like wearing a mask to a grocery store to protect others. It is a simple task but long-standing habits are difficult to break; just ask any smoker.

Thus, when Dan decided on June 27, 2020 to shop for groceries at his local Costco Wholesale Warehouse in Fort Myers, Florida, he did so without a mask. Masks have been required at Costco since May 4th. Almost immediately, he was directed to wear one, not by the Costco management, but by an elderly woman and then by an unrelated regular male shopper-- people just like your mom or grandma and me, I suppose.

Link to You Tube video:

https://www.youtube.com/watch?v=dTNpFB3-U_4

Dan, who is wearing black shorts and a red t-shirt with white letters with the words, "Running the World Since 1776" flips out. The video begins with Dan yelling at an elderly woman who asked him to put on a mask. A man then steps in to defend her while citing the number of new coronavirus cases in Florida from the previous day.

A person off-camera then says, "We're six feet away from you."

"You're harassing me and my family [inaudible]," Dan responds; then walks toward the customer with clenched fists.

"I am not harassing you," the man replies.

"You are coming close to me," a customer says.

"I feel threatened," Dan yells. "Back off! Threaten me again," railed Dan Maples, still approaching. "Back the f*** up [and] put your f****** phone down!" At this point in the video, a woman speaking in the background, possibly his female companion, calls out, "Dan!" At that he turns back and backs off.

The video was shared by filmmaker Billy Corben, a Fort Myers native and documentary filmmaker who lives in Miami. He obtained the video from the man who filmed it Monday. The man who filmed it declined to be identified.

From the video it is obvious that Dan Maples considers dying from the coronavirus preferable to "wearing a damned mask." He was probably beat-down and run-down after months of loss and social isolation. Some people see face coverings as a violation of their constitutional rights and basic freedoms. So, they loudly and resoundingly decline to wear one. And they probably don't wear condoms as well but that is beside the point.

Let's also be real: masks fog up your glasses and are a constant reminder of what Americans so desperately want to forget: that despite all of our sacrifices, the pandemic hasn't gone away.

I get it, masks are uncool, it's harder to breathe freely, and they make noses itch and faces sweat. But in all seriousness we must wear them if we are to mitigate the coronavirus transmission, especially in combination with physical distancing, hand hygiene, and other preventive strategies. As such public-health concerns justify mask mandates in some settings, including indoor spaces where many people gather for extended periods of time.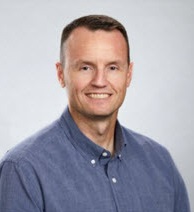 Daniel Maples' photo from his former company profile at Ted Todd Insurance. from the Internet

Richard Galanti, chief financial officer for Costco, declined to comment on the incident but addressed mask-wearing in general in the 547 Costco stores across the country and the 250 international locations.
"Overall, the mask requirement has been well received," Galanti said. "There have been some who have chosen not to shop here. But overall, the majority of the people have been supportive of it. We believe it's to help slow the spread of the virus. If we're right, we're right. If we're not right, it's a relatively small inconvenience. We're not trying to challenge anybody's constitutional rights."
He added, "All of these things were not done to help our business. We were trying to be responsible. We know there are differing viewpoints, but certainly our employees appreciate it. We have over 2 million people come into Costco every day. If someone comes in without a mask, we just ask them to leave."
As for Dan Maples, he got fired. His company confirmed on Tuesday afternoon that it fired the person who appeared in the Costco video.
Law enforcement was not involved in the incident.
"Thank you to everyone for their comments and messages raising awareness about a former employee at Ted Todd Insurance. Their (His) behavior in the video is in direct conflict with our company values and their (his) employment has been terminated," the company said.
Charley Todd, the CEO of Ted Todd Insurance, said the former employee "absolutely does not represent our values and no longer works at our agency." He added that, "threatening behavior and intimidation go against our core mission to be trusted advisors in our community." The company said it also intends to review its "internal existing culture" in light of the disturbing footage.
A bio for Maples, who had worked with Ted Todd Insurance agency since 2016, was removed from the company's website midday Tuesday.This is how the page used to look: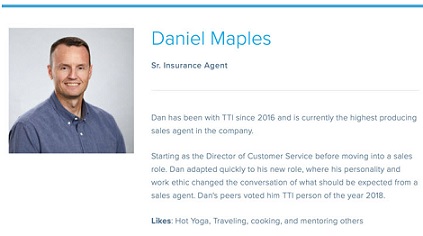 So, now Daniel Maples, senior insurance agent, has joined Amy Cooper, Insurance Manager, who ranted at a Black man in Central Park when he merely asked her to leash her dog, in getting fired. Both are now gone from their insurance jobs for bad behavior caught on smart phone video.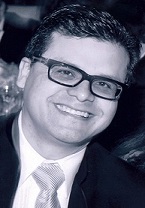 Jorge Alexandría is a former U.S. Government official (Labor Dept.) and an Army veteran who received his B.A. in Political Science from Cal State Los Angeles. He also graduated from Cal Poly Pomona with a Master's Degree in Public Administration.
He has more than 20 years of experience in claims handling, supervision, and risk management.
He can be reached at Riskletter@mail.com.
Any views and knowledge expressed in this article belong to Jorge Alexandria alone and do not represent any other organization or person.
Copyright by adjustercom and Lonce Lamonte (lonce@loncelamonte.com); all rights reserved