iUnlimited Investigations, Inc. Announces iForward Scholarship Fund Initiative


By iUnlimited News Release - January 16, 2020

iUnlimited Investigations, Inc. (iUnlimited) is pleased to announce through their iForward organization, a new employee scholarship tuition contest for children of iUnlimited employees.

Eligible participants will include current junior and senior high school students and currently enrolled college freshmen that are children of current iUnlimited employees. Participants should submit a 500-word essay on how they plan to make a difference in the world, in giving back to their communities and by "paying it forward".

Submissions are due by June 1, 2020. We will select and announce the winner on July 4th.

About iUnlimited:

iUnlimited is a fast-growing investigative company employing over 200 highly trained investigative staff nationwide. Founded in 2004, iUnlimited continues to deliver quality investigative services and solutions to national insurance companies, third party administrators, and employers. The leadership team is led by highly experienced insurance claims and investigator industry veterans, focused on serving their clients to the highest degree. For more details, call 877-254-7075.

iUnlimited (www.iunlimited.net) is a full-service investigative company, offering the latest in technology driven services.

CA PI License # 28657

About iUnlimited iForward:

We are pleased to support a number of charities, through our iForward initiative. There are so many deserving charities out there, and at iUnlimited, we challenge everyone to always look for opportunities to "Pay it Forward". #iForward www.iunlimited.net/about-us/community-iforward-3/

If you would like more information about this topic, please call Keith Jacobs at (916) 374-7240 or email Keith.Jacobs@iUnlimited.net.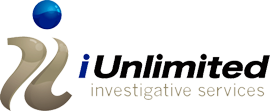 Keith Jacobs, iUnlimited Investigations, Inc.
(916) 374-7240
Keith.Jacobs@iUnlimited.net