Three More Doctors Indicted Out Of Pacific Hospital Spinal Surgery Kick-Back Scheme


By Lonce Lamonte - July 11, 2019

Three more doctors have been charged by the federal government in connection with Michael Drobot Sr.'s kick-back scheme for mostly spinal surgeries at Pacific Hospital in Long Beach.

It has been estimated that more than $580 million in fraudulent bills were submitted to mostly workers' compensation payers in an approximately 15 years period leading up to the sale of Pacific Hospital by Drobot Sr. in October of 2013. The hospital is now under different ownership and is named College Medical Center.

David Hobart Payne, a sixty-year-old orthopedic surgeon from Irvine, California, was scheduled to be arraigned yesterday in U.S. District Court on charges of conspiracy, honest services fraud, and using an interstate facility to aid in unlawful activity. A five-count superseding indictment returned by a federal grand jury on April 25th 2019 alleges that Dr. Payne was bribed for approximately $450,000. The allegation further expresses that Payne referred more than $10 million in surgeries driven by kick-backs.

Jeffrey David Gross, a fifty-two-year-old orthopedic surgeon who resides in Dana Point and Las Vegas, pleaded not guilty yesterday in federal court to the charges of a 14-count indictment returned earlier this year by a federal grand jury. Dr. Gross, who faces charges of conspiracy, honest services mail fraud, and honest services wire fraud, was set for trial on August 7, 2019. The indictment alleges that Gross earned a minimum of $622,000 in exchange for performing and/or referring more than $19 million in surgeries to Pacific Hospital.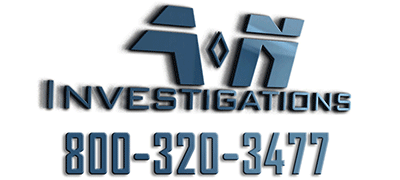 In a third indictment, Lokesh Tantuwaya, fifty-one-years-old, who lives in Rancho Santa Fe and Rock Springs, Wyoming, was charged in February 2019 by a federal grand jury. In a 13-count indictment, Tantuwaya was charged with conspiracy, honest services fraud, and using an interstate facility to aid in unlawful activity. Tantuwaya pleaded not-guilty in April 2019 and has been set for trial on November 6th 2019. The indictment alleges Tantuwaya received approximately $3.2 million in kick-backs for referring and/or performing $38 million in surgeries at Pacific Hospital.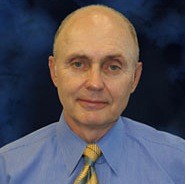 Michael D. Drobot, the senior, in an undated photograph. (unknown source)

Michael Drobot Sr., the owner of Pacific Hospital for some twenty years before he sold it in October of 2013, operated a grand kick-back scheme specializing in orthopedic and spinal surgeries. The lion's share of these surgeries were paid for by workers' compensation insurance.
Drobot pled guilty to selected charges against him in a federal plea deal in February of 2014. He was sentenced in January 2018 to five years in federal prison.
To date, nine defendants have been convicted for participating in Drobot's Pacific Hospital spinal surgery kick-back conspiracy.
lonce@adjustercom.com, Lonce Lamonte, journalist; in cooperation with a news release forwarded by Robert T. Mackey, Esq., Partner, Veatch Carlson, LLP, (213) 381-2861