An Estonian Journalist, A Lebanese Antiquities Dealer, and A Lebanese Lawyer Can't Find Dr. Uwaydah's Interpol Arrest Warrant. Did It Once Exist? Did Uwaydah Bribe Someone At The Top To Make It Disappear?


By Lonce Lamonte - March 24, 2019

On March 7, 2019, I received a letter by email from an Estonian journalist, Toivo Tanavsuu. He informed me that he was writing to me from the biggest Estonian weekly: Eesti Ekspress.

He began by stating he had found and read an article I had written and published about Dr. Munir Uwaydah.

"Would you be able to help me with information regarding all the allegations against him, his current status, and anything else interesting about him?" he asked.

I laughed sitting alone in the room at my desk. My God. Not a small undertaking, I thought ironically.

Thus, I began by informing Toivo that Dr. Uwaydah now has two Indictments against him in California for egregious workers' compensation fraud: one estimated at approximately 200 million dollars from the Los Angeles District Attorney, unsealed in September of 2015, and another which was just released in Riverside County for approximately 123 million dollars in January of our current year. I also wrote him some other stuff that came spontaneously out of my head.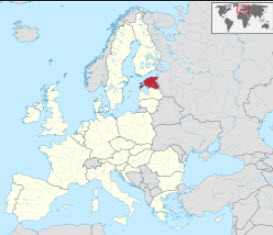 I let Toivo know that Uwaydah has been a fugitive of the law since June of 2010. He's still known today to be on the lam in Beirut, Lebanon, I informed.
When Toivo further replied, he asked about the workers' compensation fraud cases, "How big of a deal is it there? Is it really one of the biggest insurance scams in California history?"
I laughed again. Not derisively, no. People simply have no clue. And why should they? It's just too unbelievable.
I responded that, yes, it's a VERY BIG DEAL. I wrote VERY BIG DEAL just like that, in all caps. Then Toivo wanted to know about Janek Hunt, who is Dr. Uwaydah's brother-in-law. Hunt is an Estonian, so it seemed natural Toivo would want to know about him. He wrote, "What is he actually facing? Do you have any idea how did he get involved?"
Those were two easy questions to answer. Janek Hunt is facing possibly decades of incarceration, and he got involved because he is Uwaydah's brother-in-law. Uwaydah sucks his relatives into his frauds.
Toivo eventually wrote that Janek Hunt is not Uwaydah's brother-in-law but is the husband of Uwaydah's wife's sister. Okay. Very technically looking at it, he's not precisely Uwaydah's brother-in-law. Janek's wife, Riina, the sister of Uwaydah's wife, Kadri, is the sister-in-law of Uwaydah. Janek is her husband. But, to me Janek is a sort of brother-in-law "once removed".
So, how do we describe the husband of a sister-in-law? There's technically not a word in English for it, but it's still a family relative. So, I'm going to use brother-in-law. Or brother-in-law once removed.
Toivo espressed about Janek Hunt, "I see him having a rather successful data services company in Estonia providing services to U.S."
I was enjoying myself with this Estonian journalist. This amusing façade of "data services company" must be the billing service for Blue Oak Medical that has fraudulently billed over a hundred million dollars to insurance payers within the last eight years. After the arrest of Uwaydah-associate Kelly Soo Park for the murder of aspiring actress Juliana Redding in June of 2010, Uwaydah moved all his servers to Estonia and put Wendee Luke in charge of billing. She's a fugitive of the law, too.
He later put, yes, his brother-in-law Janek Hunt in tandem with Wendee to produce billings. Then, Janek delved into operating Blue Oak Medical and propagated more, astronomical pharmaceutical fraud. He traveled to Southern California.
Then, came the most interesting comment from Toivo, according to this writer, "I searched for the (sic) Munir's arrest warrant from Interpol's website. Didn't find it."
Toivo revealed to me what prompted his research on Munir Uwaydah and his Estonian wife, Kadri:
"In Estonia they own a manor and some apartments in medieval old town of Tallinn. But I see the assets been just recently seized by court for liquidation to cover the family's tax liabilities in Estonia. So, there's a manor on forced sale in Estonia currently."
My first reaction was, okay, good, maybe Uwaydah's running out of money. But then I thought that might be just wishful thinking. He might just be overwhelmed with many debacles, like eight more people from his criminal organization being arrested in January, just two months ago. So it's a possibility he simply has too many balls in the air to pay attention to his interests in Estonia.
Toivo asked me if Munir Uwaydah is a prominent figure in Lebanon and has the local media reported on him? He was brimming with questions. I told him I do not know. My guess would be no, he has bribed too many people in Lebanon and possibly has tied the hands of journalists. But I don't know that for a fact.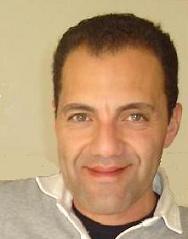 Munir Uwaydah, circa 2007 , copyright all rights reserved

I know from a Lebanese antiquities dealer that Munir Uwaydah "bribes everybody". According to Najib Abou Khaled, Uwaydah bribed his lawyer plus the appraisers of the paintings and antiquities Najib brokered, causing $500,000 in fraudulent court judgments against Najib, who sold the art and artifacts to Uwaydah for fair prices. However, the corrupt, bribed appraisers devalued the items substantially allowing Dr. Uwaydah to do what he does best: litigate.
Najib Abou Khaled describes himself now as "ruined" and he recently attested to this: "When you have stolen one hundred and fifty million dollars, you can bribe anyone."
Najib cannot find Uwaydah's Interpol warrant, either. He has recently searched for it. He attests that corruption in Lebanon is huge.
He implicitly implies that Uwaydah's Interpol warrant may have "disappeared" through bribery. Najib was at a funeral recently and talked to the brother of the deceased. This brother worked for Interpol in Lyon, France, for twenty-five years and is now retired. He told Najib if the United States puts out a Red Alert within Interpol, Uwaydah cannot exactly be extradited to the U.S. but he can be judged in Lebanon. Najib pounded that fact that it has to be a "Red Alert". And with this Red Alert the Lebanese judicial system can confront Munir and he can be judged within Lebanon.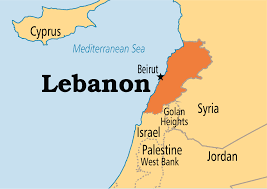 Saturday, March 16th 2019, first thing in the morning, I received a text message via "What's App" from a Lebanese attorney, Maria Jallad. I quickly discerned she's a bonafide power lawyer. She got to the fact that she cannot find an Interpol alert on Munir Uwaydah. Where is the warrant? She wants to know now, not tomorrow. She suggested people to ask. I focused on the Los Angeles District Attorney's office.
I decided to write to the head of the organized crime unit at LADA, John Nantroup. I had just seen John in court on March 15th, Friday. I used the same email convention that I have used for the other deputy district attorneys at the DA's office. My email to John bounced. Am I misspelling his name? I've spelled it Nantroup for as long as I've known who he is.
Maria Jalled and I both separately wrote to Interpol in Washington D.C asking if there is a record within their agency of the Warrant for the arrest of Munir Uwaydah.
Maria wrote to me, "The DA office in LA has to transfer the papers to the Bureau of Interpol in Washington (DC). Then Washington launches the alert in the system and it gets to Lyon, France where the headquarters are.
"Lonce, I think Munir has an Interpol warrant against him but we cannot find the warrant anywhere 'cause some of the powerful politicians here just made it disappear. His name doesn't show any Interpol warrant at the official organisms. If you can find the warrant from the States and /or inquire about it, I can reactivate this issue and make it happen. We need either the previous warrant or to issue a new warrant."
Holy smoke. I was stunned.
I responded to Maria: "Could a man be so powerful that he could bribe to have it (the Interpol warrant) deleted from the whole world?"
Maria immediately wrote back: "Yes, Lonce, absolutely. This man has the power of money. He can make it invisible. If we know it exists… if it is not visible… I'll make it visible."
I love this power lawyer. I don't know exactly whom she represents, and I didn't ask as I did not want to throw a red herring into the conversation when we were on such a roll, but I assume at this point it is a private citizen client.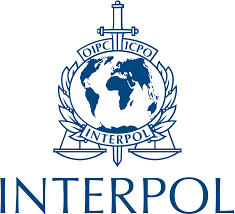 More of Maria's texts:
"… u have to understand Lonce that things are changing in Lebanon now under General Michel Aoun acting as president… they began two weeks ago a massive corruption campaign getting everybody in jail, from public employees, to corrupted people working in the judicial system.
"It is the time to try to make something with Uwaydah's case here. He will no more benefit from the same cover as before.
"There is an anti-corruption wave that started a few weeks ago. Some judges are being at least investigated, some high ranked police officers arrested, etc. If you are interested, I can explain to you the reasons of this wave when we talk. We should seize this window to make a move against Uwaydah. His protections, i.e. all the officials that are on his payroll to protect him, will be weakened and frightened. Situation just changed and we should make the moves right now because I do not know how long this opportunity/anti-corruption wave will last.
"I also understand from the higher court here that Interpol demand should be made though Washington (DC) and Washington only. I do not know why. I can dig into that if you want.
"From your side try to get more info from Interpol. If you make the right move in the States, I will follow it and push it here in Lebanon."
Maria Jallad had an audience with the Attorney General of Lebanon just this past Wednesday, March 20th. She expressed that it went "perfect".
Please advise me, LADA, or anyone in the know, how I can carry the ball and hand it to Maria from here.

lonce@adjustercom.com; Lonce Lamonte, journalist; copyright Lonce Lamonte and adjustercom