Sim Hoffman, M.D. Trial Should Get Underway By Late Summer In Orange County


By Lonce Lamonte - March 10, 2019

The Sim Hoffman, M.D. case in Orange County Superior Court has been put over until May 31st 2019.

Dr. Hoffman, a Buena Park based radiologist, will have been charged with crimes pertaining to workers' compensation fraud for eight full years by the time that date arrives. Hoffman was first indicted in May of 2011.

Hoffman, dating back to the early years of the 21st Century, endeavored to create a multi-specialty medical practice. He created a sleep study center that was shabbily run and had no qualified doctor on site ever. The sleep study reports were fabrications of medicine and the sleep technicians were egregiously underqualified. One technician testified at the preliminary hearing in jail attire. He was an incarcerated inmate serving time for alcohol related infractions. Testimony revealed that this former technician had often appeared for work at Hoffman's sleep center intoxicated.

Hoffman charged workers' compensation payers for interpreting services. He charged interpreting fees on all patients who had Spanish surnames. He used the license number of a certified interpreter who was not aware his license number was being used for billing and who did not perform the interpretations.

Hoffman charged for Single Fiber EMGs that were never performed. This is a test that is rarely performed in general but never performed on a workers' compensation patient. It is highly invasive and painful. None of the doctors employed by Dr. Hoffman ever performed such procedures and testified to that fact.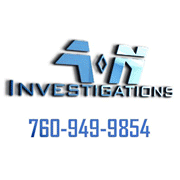 3-D MRIs were charged to the workers' compensation payers but never performed. However, Dr. Hoffman's defense counsel, Bill Fleming, insists in his arguments that this isn't true. But testimony exists stating that Dr. Hoffman admitted he had "the software at home" and acknowledged it hadn't been installed yet. On the bills, every single MRI was charged as "3-D". Testimony at the Prelim expressed that 3-D MRIs were helpful but not regularly used or necessary.
Former office manager, Beverly Mitchell, received a one-million-dollar severance package from Hoffman which was intended as hush money. Ms. Mitchell lied in depositions and in an arbitration hearing to cover-up for Dr. Hoffman. All of her perjuries were revealed during cross-examination at the preliminary hearing as she dissembled on the witness stand, descending into tears.


That was in September of 2015. Now, after three demurrers, a writ of mandate, and a 995 motion filed by the defense, prosecutor Shaddi Kamiabipour says she now simply needs to organize and get some paper copies from the insurance companies.
Shaddi stated in a March 8th 2019 email correspondence: "We are proceeding on all the claims that are listed in the information."
She has to take out the claims from the preliminary hearing exhibits that are no longer on the information.
Defense counsel, Bill Fleming, spoke to this writer outside the courthouse on March 1, 2019. He repeated, as he has for years, that the case was broadly charged. Now he will be able to read claim files. All he has had, to date, is just a spread sheet. This has been the major complaint from the defense for the past three and a half years.
As for the start of trial, Bill Fleming made a prediction.
Bill Fleming: The trial should be late Summer.