Paul Randall, Infamous Michael Drobot--Pacific Hospital Marketer, Arrested Last Monday For Violating Terms Of His Plea Deal


By Lonce Lamonte - October 2, 2017

Last Monday, September 25th 2017, Paul Randall was arrested by the FBI under the authority of an Arrest Warrant issued by the United States District Court, Central District of California.

He had pleaded guilty before U.S. Judge Josephine Staton on April 16, 2012 and, henceforth, then entered into a plea agreement. He was allowed to remain out of custody in exchange for his cooperation in the ongoing investigation and under a set of conditions.

Josephine Staton was the judge who approved the Arrest Warrant on September 21, 2017 in Santa Ana which consequently brought about his arrest on Monday, September 25th.

Paul Richard Randall, 56 years old, was the marketer for Pacific Hospital and its owner Michael Drobot, in Long Beach for more than a decade before Pacific Hospital was sold in October of 2013. Randall was also affiliated with Tri-City Regional Medical Center in Hawaiian Gardens where he participated in the same kick-back schemes.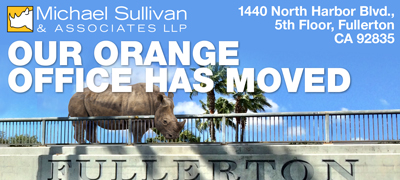 The charges under which he was booked were: 18 U.S.C. §3148 (b).
The language of the order read that: The court finds there is:
(1)
(A) Probable cause to believe that the defendant has committed a Federal, State, or local crime while on release and/or
(B) Clear and convincing evidence that the defendant has violated any other condition of release; and
(2)
(A) Based on the factors set forth in 18 U.S.C. 3142(g), there is no condition or combination of conditions of release that will assure that the defendant will not flee or pose a danger to the safety of any other person or the community; or
(B) The defendant is unlikely to abide by any condition or combination of conditions of release.
Jon Habben, the FBI Special Agent who was the arresting officer, spoke to this writer by phone today. He only said, "I can't comment," when asked what Paul Randall specifically did to warrant his arrest and violate the conditions of his plea deal.
Paul Randall's attorney, Dean Steward, was not in his office when this writer called and then left a message. He has not returned the phone call.
The prosecutor on this case, Joseph T. McNally, was unavailable when his office was called, also. A detailed message was left. So far, no response from McNally.
Randall introduced doctors to Michael Drobot at Pacific Hospital and executives at Tri-City where he negotiated kick-backs to refer mostly workers' compensation patients. He distributed spinal surgery hardware through his company Summit Medical Group at egregiously inflated prices knowing the cost would be passed on to mostly workers' compensation payers. Using money from the sale of the hardware, Randall paid a 5 percent kickback to TriCity and Pacific hospitals and up to $20,000 per surgery to the doctors and chiropractors who referred the patients.
The fraudulent billings for over an eight-year period were estimated at approximately $600,000,000.