Marisa Schermbeck Nelson, Former Executive In Dr. Uwaydah's Criminal Empire, Pleads Guilty To Conspiracy And A Special Allegation. Her Nine Year Prison Sentence Can Be Thrown Out If She Proves To Be A Good Informant.


By Lonce LaMon - July 28, 2017

Marisa Schermbeck Nelson, who has been described by the Los Angeles District Attorney (LADA) prosecutors as the former CEO to the notorious Dr. Munir Uwaydah, has pleaded guilty to two felony charges and has entered into a plea deal contract with the LADA. Marisa has been a defendant since September of 2015 in this Criminal Organization Munir Uwaydah case being prosecuted in downtown L.A. inside Clara Shortridge Foltz Criminal Justice Center.

Marisa pled guilty to one felony count of conspiracy to commit insurance fraud and to a special allegation of taking property in excess of 3.2 million dollars. She has agreed to accept the maximum sentences for both of these charges: five years in prison for the conspiracy charge and four years for the special allegation, adding up to a total of nine years in prison.

The twist to this nine-year negotiated prison sentence is that she has the opportunity to act as the DA's informant, and if she does well, she will be granted the chance to change her plea in one year's time. This is why her formal sentencing has been set for a court date of July 27th 2018. That's in one year from yesterday.

If Marisa can provide substantive "Cooperation Information" meaning statements, testimony, documents, records, evidence, and any other information, all under oath, and satisfy the District Attorney's evaluation of her integrity with the information provided, at the time of her sentencing she will be granted the opportunity to withdraw her guilty plea and her admission, and move to dismiss all counts of the complaint against her.

Marisa's attorney, Amy Jacks, a downtown Los Angeles power lawyer, wrote to this writer by email today:

"Marisa Nelson is embarrassed by and remorseful for her actions while working for Dr. Uwaydah. Accepting responsibility in this case is not an easy thing to do, but it is the right thing to do."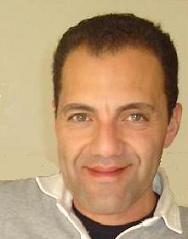 Dr. Uwaydah circa 2008

The L.A. District Attorney asserted that Dr. Uwaydah's game was a 150 million dollar workers' compensation insurance fraud scam. But that number is most likely the amount that Uwaydah and his gang billed to claims payers. Two workers' compensation claims investigators testified to the grand jury leading up to the indictment in September of 2015 that they flat out stopped paying. Gordon Oard of Berkshire Hathaway and Oliver Glover from The Zenith testified collectively between them that only $97,000 was paid to Uwaydah's entities, including Frontline Medical and other DBAs, from 2004 to 2015 in the face of millions of dollars that were invoiced and submitted to their companies. Gordon Oard testified that after investigating Uwaydah and his fraudulent practices, he gave Berkshire solid instructions not to pay. Therefore, the 150 million dollars number is not exactly what Uwaydah collected. There were some perspicacious investigators who slammed shut the payment door.
Dr. Uwaydah ran a surgery mill that prepared workers' compensation patients for surgery whether they needed it or not. He had a physician's assistant (PA), Peter Nelson, now Marisa's husband and presently incarcerated, who is accused of performing surgeries outside of Uwaydah's or any other physicians' supervision. PAs are allowed to perform surgeries by law in California under appropriate and advised supervision by an M.D. surgeon. There are victims who allege they were severely wounded by PA Peter Nelson's incompetent surgeries.
Uwaydah and Frontline are accused of falsifying MRIs, medical records, manufacturing and distributing pharmaceuticals illegally, and engaging in capping and kick-backs. Uwaydah and his crime ring are also accused of massive money laundering mostly to the Ukraine and Lebanon.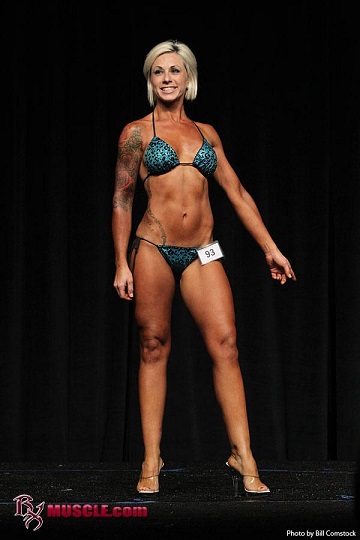 Marisa Schermbeck during her early days of working for Dr. Uwaydah.
Marisa was born and grew up in Ohio, to the southwest of Toledo near the Maumee River. She met Dr. Uwaydah there in Ohio in the middle to late 1990s while she was working for a Dr. Ebrahim, who was at the time Uwaydah's partner. Uwaydah asked Marisa to work for him, and she eventually followed him to California upon his invitation. She had an affair with Dr. Uwaydah, but then after Uwaydah moved on to other conquests, she had an affair with PA Peter Nelson—all the while she was married to Henry Schermbeck and had three children with him.
It was in 2001, while still in Ohio, that Marisa participated with Dr. Uwaydah in stealing a one million dollar MRI scanner from General Electric Medical Systems Europe. Uwaydah tricked General Electric by showing their representative a letter of credit that demonstrated he'd just been given at least a minimum $900,000 line of credit. He'd already paid the $100,000 down payment, therefore he owed $900,000. Thus, after the trusting representative shipped the scanner, Uwaydah transferred the $900,000 to his own bank account. In the meantime, the scanner was slipped by Uwaydah into Saudi Arabia and disappeared somewhere there. So, Dr. Uwaydah got a $1,000,000 scanner for only $100,000. Quite a deal.
As a master of theft and trickery, Uwaydah trained Marisa Schermbeck Nelson well. Marisa, while working for Uwaydah's Southbay Surgical & Spine, bought Trublock, a bone filler, with Southbay Surgical's money to the tune of over $262,000. She then sold it to a hospital and managed to pocket the money into her own bank account.
Years later, after fleeing to the Middle East in 2010, during Marisa's first years as a DA informant, Uwaydah railed against Marisa and her alleged accomplice, Shelly Rosekelly, for stealing $262,000 from him in addition to numerous and sundry other thefts. He sued Marisa, Shelly Rosekelly, and Peter Nelson in Los Angeles Civil Court with bombastic and grandiloquent words of outrage. Dr. Uwaydah didn't expect Marisa to use him as a role model.
Marisa Schermbeck Nelson currently resides in Torrance, California.

Marisa Schermbeck Nelson plea agreement with LADA, July 26th 2017
lonce@adjustercom.com; Lonce LaMon; all rights reserved by adjustercom and Lonce LaMon; www.adjustercom.com, www.adjuster.com
*