In NBC's recent article and film segment "The cost of workers' comp", focus was given to the LAPD and the perception of delayed or denied authorization of treatment by Utilization Review, LC4610, and eventually, the IMR process, LC4610.5. (IMR is run by Maximus)
The article stated that "One in three LAPD officers files a workers' comp claim every year, according to the City Controller". The article continues by stating the cost is nearly 100 million a year, leaving 15 percent of the department's workforce sidelined. The article also outlines a few different officers' accounts of their injuries and pitfalls while attempting to navigate through the system of workers compensation.
As we all know, there are always two sides to every story. Here, we have legitimate injured workers being denied treatment prescribed by their treating physician. The other side of process is claims examiners who are bombarded with requests on a daily basis, requesting authorization ranging from physical therapy, prescription medication, acupuncture, etc, escalating to requests for surgery. The time frames are very limited to make a decision and in most cases, rightfully so (Cal Reg 9792.9.1).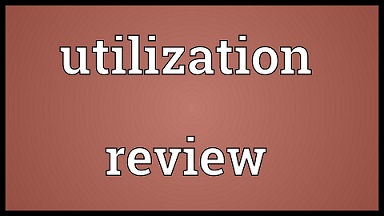 To alleviate the burden on the examiner, most insurance carriers and TPA's do not allow the adjusters to make the necessary decision to authorize treatment, even for the most obvious requests that should be authorized. Examples, but true stories, have been seen like these:
1. A post surgical request for PT is routinely denied by UR if they have not received proper documentation from the PTP. This can be as frivolous as "please outline the number of PT visits the patient has received to date", up to, "we attempted to contact Dr.___ but we could not reach him/her." Authorization not granted.
2. UR requires that all records must be submitted to UR doctor for review regardless of the treatment recommended. Same scenario, post surgical spine requesting PT or RX requires all medical records to be submitted. This could be years of records that have to be copied for no reason as any reasonable adjuster can, and should, be able to make that decision. But, they are prohibited by their employer. Authorization denied.
In Cordova v Garaventa (BPD) (43 cwcr12) (adj553885), the Judge indicated that while the defendant is entitled to submit every prescription to UR, a suggestion was made to consider whether doing so was cost effective and fulfills its obligations to provide applicant with medical treatment to cure or relieve from the effects of the industrial injury. That case involved an injured worker with a 100% award.
Every year, the Division of Workers Compensation performs random audits. They take random samples during a 3 month period. Not all utilization review companies are audited but the ones that are audited are given 14 days to prepare. In 2015, 40 carriers or TPA's and 22 utilization review organizations were audited. Wellcomp Managed Care received a performance rating of 100%. The results were based on a review of 59 requests for authorization (RFA) out of the 22,522 submitted that quarter. Travelers Indemnity Company also received a 100% rating after review of 59 out of 17,064 requests. While there are some companies that received small fines, it appears that the UR companies are following Labor Code 4610 and Cal Code 9792 et sec.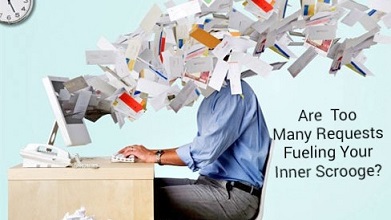 There is also the question as to the fraudulent claims that are filed every year. The excessive filing of RFA's by unscrupulous physicians increase the burden on the adjuster and UR departments, thus leading to improper denials on legitimate claims. Yes, these claims are created by unscrupulous attorneys who are not helping the system operate in a sufficient manner. But, that is the world we live in and it will not change in the near future.
What I have discovered over the years is that we work in a complicated system that really doesn't have to be that complicated. There are excessive regulations that "hand cuff" both sides. While the applicant blames the adjuster and the adjuster blames the attorney, we should remember who controls the system.
The insurance carrier really controls all aspects of workers compensation, as well as large self insured employers whose claims are being adjusted by TPA's. The lobbyists, hired by the large carriers, have done their job and helped create the majority of the regulations that are inhibiting both sides of the equation. While this is upsetting to most, just remember that workers compensation is recession proof as a lot of claims are filed right before or after someone is fired or laid off (no offense to the injured workers that have suffered legitimate injuries).
In the near future, I hope we will see changes to the current legislation that will help streamline the treatment authorization process. Until that time, RFA's will be filed at an alarming rate, UR will issue a conditional denial for no real legal reasoning, the carrier will spend up to $515.00 on every IMR filing and Maximus will continue to deny treatment (UR decisions upheld 88.6% in 2015, 91% in 2014). Maximus will continue to maintain focus on the numerous contracts with federal agencies as well as international countries as outlined on their website.
anthonysantos@me.com, by Anthony Santos, Work Comp Arena, Seal Beach