Features
Email A Friend
More Features
August 9, 2021
The Property Claims Investigation
July 29, 2021
The Examination Under Oath as a Tool to Defeat Insurance Fraud
July 28, 2021
Liability Insurance Is
January 16, 2021
Insurance HR Manager Who Participated in U.S. Capitol's Duck Dynasty Insurrection Loses His Job
Empathetic Communication Essential From Employers To Injured Workers For Minimizing Workers' Compensation Costs


By William Zachry - August 7, 2015

I have heard several Judges discuss the importance of timely and empathetic communication with the injured worker (by the employer). Many employers cease communicating with their employees once an injury takes place.

One important challenge of the workers' compensation system (claims administrator) is to design a system for their employers that allows and encourages improved communication between the injured worker and the employer.

Injured workers are an underutilized source of information on where and how to prevent accidents.

The claims administrator should encourage the employer to send get well cards, call (and visit) the injured worker. There are limitations if the claim is litigated, but the litigation process does not eliminate the employer-employee relationship.

I believe that employers should check with their employees to make sure that the indemnity checks have been on time. I have seen the better employers send care packages (such as holiday meals) to their employees during Thanksgiving and other holidays, all of which significantly reduced the litigation rate and got their employees back to productive work faster.

Many examiners believe that it is their job to say "no" rather than figure out how to say "yes" to their customer, the injured worker. This approach only results in increased litigation.

None of the above negates the importance of the communication between the claims adjuster and the injured worker. If the claims examiner approaches (and treats) all injured workers as frauds you can be assured that there will be litigation. It is the job of the examiner to make sure that the medical treatment is appropriate, that the checks are paid timely, and that the injured worker is returned to work as quickly as possible.

Let's see what we can do as an industry to deliberately incorporate these findings into our daily activities.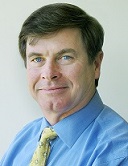 William M. Zachry is the Vice President of Risk Management of Safeway, Inc. He was named Risk Manager of the Year ® by Business Insurance Magazine in 2014.