With Tools Available, Claims Administrators Need To Implement Solutions To Stop Physician Dispensing Abuse


By William M. Zachry - April 23, 2015

Joe Paduda, in his fine article published by his own publication www.joepaduda.com, entitled The Latest "Innovations" In Physician Dispensing, provides some good insight into how the drug-dispensing physicians abuse the workers' compensation system.

Joe's suggestions for dealing with this issue are correct. This is another workers' compensation whack-a-mole problem that requires constant diligence and effort on the part of the people who oversee the systems as well as by the day-to-day claims administrators.

I am always a bit disappointed when there are available tools in the tool box that are not being utilized to stop known abuses.


Bill Zachry


What Joe did not delve into (because he was focused on the methodology of abuse not the impact of that on the injured workers) was the fact that there are several studies which show that physicians who dispense drugs are more likely to prescribe unnecessary and inappropriate medications to their patients.

To add to his missive, I would like to point out that for many of these so called pharmacies, there is no information on the pedigree of the drug (where it came from or who manufactured it). This makes one wonder just how many of these drugs are counterfeit, stale, dated, or do not contain any of the active drugs.

Though physician dispensing is a nationwide problem, there are solutions in some jurisdictions.

In California, for example, employers and claims administrators can implement pharmacy networks (these are not PBMs) which will provide 100% pharmacy control (AB749 passed in 2001 effective January of 2002). Claims administrators in California can also limit the mischief by not allowing self-dispensing by physicians as part of their MPN or HCO contracts. Many jurisdictions also have evidence-based UR treatment guidelines which can also help stop some of the abuse.

There seems to be a lack of fortitude, desire, or will to implement these solutions. I do not understand why claims administrators that can stop some of this mischief still allow it to happen.

I am always a bit disappointed when there are available tools in the tool box that are not being utilized to stop known abuses. This is a quality of care issue for injured workers that should be addressed quickly and decisively.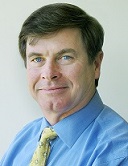 William M. Zachry is the Vice President of Risk Management of Safeway, Inc. He was named Risk Manager of the Year ® by Business Insurance Magazine in 2014.